50s Rock And Roll Party Songs
On The Acoustic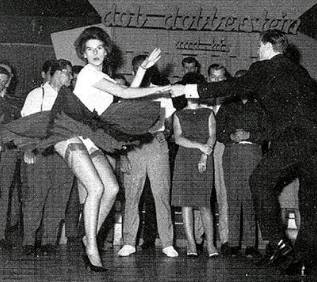 Thanks for checking out my 50s rock and roll party songs page which will lead you to learn some of the most fun songs from the 1950s decade.
Below is a description of some of the artists from the 50's I have created guitar tutorials on for the acoustic guitar player. Once you get over to one of  the five categories, you'll have nearly 70 great songs to choose from. Free demos, chord sheets and rhythm tips await.
Jump menu to quickly access the artists/bands on this page.

---
50s Rock And Roll Party
Chords, Lyrics, Demos, Tutorials
This page is one of the shortest sections on this website featuring a total of 15 different artists as well as songs from Buddy Holly, Ricky Nelson, Elvis Presleyand The Everly Brothers. 
To see the big picture of what is on this site I encourage visitors to use the A-Z directory or sitemap page of this website and follow the directions there.
But for this section dealing with 50's songs, I have 5 sections to offer so far. 
---
Buddy Holly Section
One could not discuss 50's music and not have an area dealing with Buddy Holly. This young man influenced many famous people in his short 22 years on this earth plain. The 15 demos / tutorials in this Buddy Holly section are: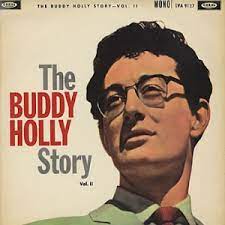 Blue Days Black Nights
Brown Eyed Handsome Man
Everyday
Fools Paradise
I Fought The Law
I Guess It Doesn't Matter Anymore
Listen To Me
Maybe Baby
Oh Boy
Peggy Sue
Rave on
Reminiscing
Rockin' Around With Ollie Vee
True Love Ways
Words Of Love
Check out a few of the demo videos in this section, download the free chord sheets and follow along.
Jump To Top
---
Elvis Presley Section
Artists like Elvis, The Rolling Stones, Bob Dylan and others span across several decade, but the 1950's is when Elvis burst onto the music scene with many powerful and fun songs to learn on guitar. I've included some of his newer well know songs into this list as follows: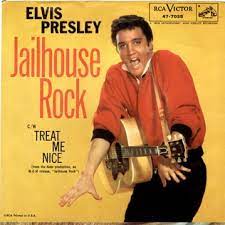 An American Trilogy
Blue Suede Shoes
Good Rockin' Tonight
Good Time Charlie's Got the Blues
I Can't Help Fallin' In Love With You
I Don't Care If The Sun Don't Shine
If I Can Dream
Kentucky Rain
One Night With You
Separate Ways
Surrender
Suspicious Minds
Teddy Bear
The Wonder Of You
Treat Me Nice
I have lessons on many more Elvis songs, but to keep this site manageable, I've had to and will be reducing all sections of this site. If you have any other Elvis songs that interest you, touch base and I'll let you know if I have lessons for those additional Elvis songs.
Jump To Top
---
Ricky Nelson Section
This section has 5 Ricky Nelson classics including;
A Teenager In Love
Don't Leave Me This Way
Dream Lover
Garden Party
Poor Little Fool
Travelin Man
Jump To Top
---
The Everly Brothers Section
Here are 10 great songs from these guys that are fun songs for the acoustic player.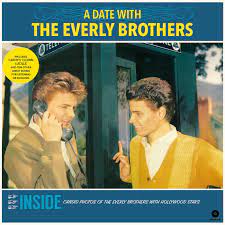 All I Have To Do Is Dream
Bird Dog
Bye Bye Love
Cathy's Clown
Claudette
Devoted To You
Like Strangers
Wake Up Little Suzie
Walk Right Back
Why Worry
The Everly Brothers section is here.
Jump To Top
---
8 Artists Section
In this last section are 8 artists you'll recognize from the 1950's covering a total of 15 songs. You can scan the page or use the drop menu to jump down to the artist and the song (s) of interest to you. These 10 artists are: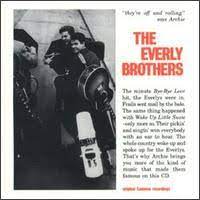 Bill Haley
Carl Perkins
Chuck Berry
Del Shannon
Eddie Cochran
Fats Domino
Jerry Lee Lewis
Los Lobos
Ritchie Valens
Jump To Top Of 50s Rock And Roll Party
---
Thank you for visiting my 50s rock and roll party page and I hope the info you found here and the subsequent sections below this one, helpful.
---
---
Home Page