Aaron Lines Songs On The Acoustic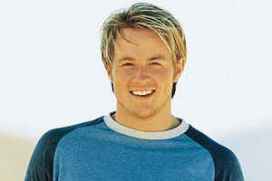 Here you'll find Aaron Lines songs available for the acoustic player. View my acoustic demos as well and if you'd like to purchase any full lesson video, that option is here also and grab the free chord sheets in .pdf format.
Aaron Lines Songs - Tutorials
Aaron Line is a Canadian country musician who has 5 albums under his belt so far. His last album was back in 2010. This song, I Haven't Even Heard You Cry is from his last album entitled "Sunday Afternoon". The song peaked at #13 on the Canadian Country Charts but failed to peak on any other charts. There was a music video produced for this song.
Thanks for stopping by this Aaron Lines songs page.
---
Aaron Lines Products
---
Aaron Lines Interview
---
HomePage --- How To Play Country Guitar