Acoustic Guitar Folk Music 
And Songs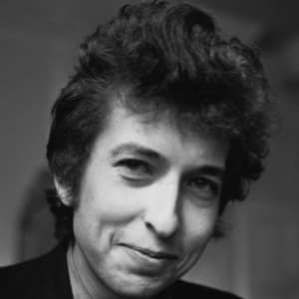 Welcome to my acoustic guitar folk music page.
Learning folk songs on the acoustic is a great start for a beginner guitar player because many folk songs consist of three chords.
And even though fingerpicking is often associated with folk music, as you'll see in many of my demos, rhythm can be used instead, which is much simpler. Then at some point you can expand your skills and take on fingerpicking patterns.
---
Acoustic Guitar Folk Music List Of Artists
Several artists in this category have lessons associated with them to warrant their own pages and those include Bob Dylan, Cat Stevens, CSNY, David Gates, Gordon Lightfoot, James Taylor, Jason Mraz, Jim Croce, Jimmy Buffett, John Denver, John Prine, Neil Young, Paul Simon, Robert Earl Keen and Simon & Garfunkel.
Other folk artists in this section include:
Alexi Murdoch, Amos Lee, Arlo Guthrie, As Animals, Avett Brothers, Bill Morrissey, Bill Staines, Blaze Foley, Bonnie Prince Billy, Vrett Dennen, Brewer & Shipley, Bruce Cockburn, Caitlin Canty, Carly Simon, Carole King, Cheryl Wheeler, Chester Knight, Chris De Burgh, Christopher Cross, City & Color, Clarence White, Coven, Damien Rice, Dan Fogelberg, David Mallett, David Milton, David Wilcox, Don McLean, Drew Holcomb, Foy Vance, GL Williams, Gram Parsons, Guy Clark, Harry Chapin, Hayden, Iris Dement, Jack Johnson, Jake Bugg, James Keelaghan, John Sebastian, John Stewart, Johnny Douglas, Johnny Swin, Jose Feliciano, Karen Daton, Keith Carradine, Ken Tobias, Kenny Loggins & Jim Messina, Lord huron, Loudon Wainwright III, LP & Waddy Watchel, Lucy Kaplanski, Lucy Spraggan, Lyle Lovett, M Ward, Maria Muldaur , Nahki Bear, Nanci Griffiths, Nathaniel Rateliff, New Basement Tapes, Nick Drake, Nickel Creek, Noel Paul Stookey, Patty Griffin, Paul Thorn, Peter Maffay, R Dean Taylor, Ray Lamontagne, Richard Thompson, Rodriguez, Roger Whittaker, Ron Hines, Ron Sexsmith, Ry Cooder, Sarah Jaroze, Seals & Crofts, Sean Rowe, Shake Russell, Stan Rogers, Steve Goodman,  Steve Young, Tanita Takaram, The Civil Wars, The Head & The Heart, The Rankins, The Wood Brothers, Tim Buckley, Tom Rush, Townes Van Zandt, Tracy Chapman, Trevor Hall, Uncle Tupelo, Valdy, Walk Off The Earth, Wilco and Will Kimborough.
View the lessons for this group of artists here.
As with many of the other sections on the site, I'm still plugging in the video demos due to some issues over at Youtube but progress is being made daily to get the demos all back in place as soon as possible.
Thanks for stopping by my acoustic guitar folk music page. I hope some of these folk guitar lessons were helpful. More will be added in the future.
Homepage