Anne Murray Country Songs
On The Acoustic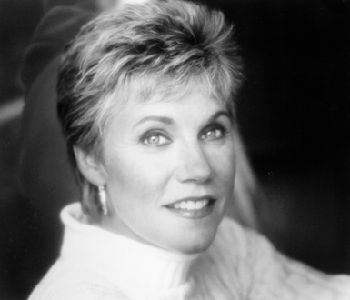 Welcome to my Anne Murray country songs page. Anne Murray is still alive and well as of this writing in Aug of 2020 at the ripe age of 75. She has recorded nearly 50 albums since her career began back in 1968. 7 of those albums and 33 singles hit #1.
A few of those Anne Murray country songs you'll find below in a collection of demo covers and full lesson tutorials available for purchase along with several free chord sheets in pdf format. Help yourself to the free chord sheets where available.

Anne Murray Country Songs
These first two listings below are not Anne Murray country songs but instead Christmas songs she recorded.
1. Away In A Manger
Chords
- -
Buy Full Lesson
-
Chords & Lyrics
Away In A Manger was thought to be of German origin from Martin Luther dating back to 1882 where it was found in the newspaper under a heading "Luthers Cradle Song" , But it's now believed to be an American composition. The 3rd verse was believed to have been added somewhere between 1904-1908 by a John T McFarland.
---
2. Hark The Herald Angels Sing
Chords
- -
Buy Full Lesson
-
Chords & Lyrics
This song was based on the bible passage from Luke 2:14. It was first a collection of Hymns And Poem from 1739 and was written by Charles Wesley and musically adapted by George Whitefield and others over the years and has evolved into what is the popular version today.
---
3. I Can See Arkansas
Chords
- -
Buy Full Lesson
Steve Wariner and David Ball both recorded this song in the 1990's and Anne Murray decided to cover the song in 1992 for her album "Yes I Do". Her cover of I Can See Arkansas peaked at #9 on the Canadian Country Charts.
---
4. I Can See Clearly Now
Chords
- -
Buy Full Lesson
This tune was written by Johnny Nash and released back in 1972. Nash had a #1 hit with his release. Jimmy Cliff also covered I Can See Clearly Now for the film Cool Runnings and managed a #18 hit the following year. Ray Charles, Hothouse Flowers and Anne Murray also covered the song. Anne's version was never released as a single.
---
5. Snowbird
Chords
- -
Buy Full Lesson
-
Chords & Lyrics
Snowbird was Anne Murray's career launching song when it was recorded back in 1969 and released as a single in 1970. Gene MacLelland wrote the song in 20 minutes while walking on the beach in PEI in eastern Canada. others who recorded the song were Bing Crosby, Lynn Anderson and Elvis Presley. The hit #1 on both the US and Canadian country charts and #2 and #8 on the Pop Charts in both countries respectively.
---
6. What About Me
Chords
- -
Buy Full Lesson
-
Chords & Lyrics
A song written by Scott MacKenzie (who also wrote San Francisco), and recorded by many other artists including a John Denver, Joni Mitchell, Ian & Sylvia and Ken Tobias. Anne Murray recorded her version in 1968 for her album of the same name. In 1973, she recorded a live album which also featured this song and it was then released as a single. The song was a #1 in Canada and a top 10 in the USA.
---
7. You Needed Me
Chords
- -
Buy Full Lesson
-
Chords & Lyrics
From her 1978 album "Let's Keep It That Way" came this song You Needed Me. Anne said she broke down crying when first trying to record the song and knew it would be a hit. It went to #1 in the US and Canada. She also captured a Grammy Award for the song. Twenty-one years later the group Boyzone released their version in the UK and also scored a #1 hit. The song was written by Nashville writer Randy Goodrum.
---
Anne's official website does not appear to be updated but she does post on Facebook every few weeks it appears. And it does not appear that she is doing performances any longer. But we have a great collection of material from a proud Nova Scotia resident.
Whatever happened to Anne Murray? I would say after many decades of performing and touring, she is enjoying retirement with her health, family and close friends.
Official Anne Murray Website
---
Anne Murray In Nova Scotia
---
HomePage --- Back To Female Country Cover Songs Fm Anne Murray Country Songs page