Welcome to my Barry Manilow songs page where you'll find a few demo covers and full lesson tutorials available for purchase along with several free chord sheets in .pdf format. 
Copacabana this was a single from his album "Even Now" back in 1978.
Manilow co-wrote this one with two other writers while having a conversation at the Copacabana Hotel In Rio.
He scored a #8 hit and his only ever grammy Award.
I Can't Smile Without You was a #1 from the "Even Now" album of 1977 and it also crossed over to #3 on the Billboard Hot 100 chart. 
The Carpenters also recorded a version but with a slightly different vibe.
Manilow did not write this song.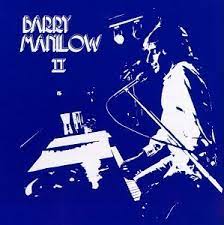 It's A Miracle was a #1 on the Easy Listening chart and also in Canafa. It reached #12 on Billboard Hot 100 back in 1975.
This one hails from the "Barry Manilow II" album and a song he used often to open concerts.
Thanks for stopping by my Barry Manilow songs page and I hope you found what you were looking for.