Best Buddy Holly Songs
On The Acoustic
Welcome to my best Buddy Holly songs page where you'll find a collection of demo covers and full lesson tutorials available for purchase along with several free chord sheets in .pdf format. Help yourself to the free chord sheets where available.
September 7, 1936 – February 3, 1959 -- (age 22)

Best Buddy Holly Songs - Tutorials
Blue Days Black Nights
Chords
- -
Buy
Blue Days Black Nights was released on 16 Apr 1956 as a single with the flip side being a song called Love Me. This was on the Decca label and the song failed to make any headway on the charts.
---
Brown Eyed Handsome Man
Chords
- -
Buy
Chuck Berry wrote this song and recorded it himself in 1956. Buddy Holly covered the song and after his death, it became a #3 hit for Buddy in the United Kingdom in 1963.
---
Everyday
Chords
- -
Buy
Buddy Holly co-wrote this song with producer Norman Petty and was recorded with his band The Crickets in May of 1957 as a B-side to the single Peggy Sue. John Denver, Bobby Vee and Don MccLean have their own versions of this song.
---
I Fought The Law
Chords
- -
Buy
After the death of Buddy Holly, a guy named Sonny Curtis joined The Crickets and he brought along a song he wrote called I Fought The Law. The song was a B-side song to a single called A Sweet Love. Neither song got any airplay in 1959. Years later in 1966 The Bobby Fuller Four band recorded the song and had a national hit. So Buddy Holly never actually sang this song.
---
It Doesn't Matter Anymore
Chords
- -
Buy
Paul Anka actually wrote this song for Buddy Holly and he recorded it in Oct 1958. After Holly's death in Feb 1959, the song went on to reach #13 in the US and became the first #1 hit for a deceased singer in the UK. Anka has donated all the royalties of the song from Holly's recording and other artists who've recorded the song to the family of Buddy Holly. Now that's class.
---
Listen To Me
Chords
- -
Buy
Listen To Me was a B-side song for the single "Im Gonna Love You Too", which was recorded by Buddy Holly And The Crickets in 1958.
---
Maybe Baby
Chords
- -
Buy
Norman Perry and Buddy Holly co-wrote this one also and it was recorded in 1957. The song went on the become a top 10 hit in the US, UK and Canada the following year.
---
Oh Boy
Chords
- -
Buy
Sonny West, a member of The Crickets, co-wrote this song and Rave On. Oh Boy was recorded in the summer of 1957 and released in the fall. By 1958 the song was a top 10 hit for Buddy holly.
---
Peggy Sue
Chords
- -
Buy
Jerry Allison, who was the drummer for The Crickets, wrote this song during a breakup with this girlfriend Peggy Sue. The song was originally called Cindy Lou, but it was changed to Peggy Sue much to her embarrassment as she later recalled . The song was a #3 hit for Buddy Holly.
---
Rockin Around With Ollie Vee
Chords
- -
Buy
This song was a track on the Buddy Holly album entitled "That'll Be The Day" from 1958. To my knowledge, this song was never released as a single.
---
True Love Ways
Chords
- -
Buy
This song was one of 4 songs that were the last to be recorded by Holly in his final recording session. The song was not released until 1960 and peaked at #25 in the UK and has become one of those best Buddy Holly songs for the acoustic.
---
Words Of Love
Chords
- -
Buy
Buddy Holly actually had his first hit with this song that he wrote, but the hit came not from his recorded version but from The Diamonds version in May of 1957. The Beatles also recorded a version in 1964.
---
Thanks for stopping by my best Buddy Holly songs page for the acoustic guitar and I hope you found the info here useful.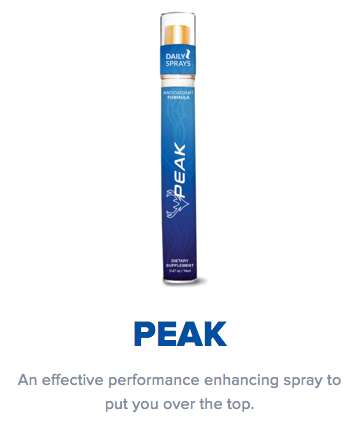 ---
Buddy Holly Documentary
---
Home Page
Back To Top 1950s Songs Fm Best Buddy Holly Songs