Welcome to my best Eddie Cochran guitar songs page where I demonstrate how to play several great Eddie Cochran numbers, provide you with free downloadable Eddie Cochran guitar chords and lyrics .pdf sheets, and have a few rhythm tips to offer as well.
If you'd like to purchase a full lesson tutorial for a small fee, those links are also provided below.
Jump links to quickly access the sections.

This song was never released as a single by Eddie Cochran as he only ever released one album during his short lifetime. That album was in 1957 but did not have any songs that charted.
This number is actually a Ray Charles song which Eddie had recorded but only ended up on an album after his death. You can find this song on the "Eddie Cochran Memorial Album".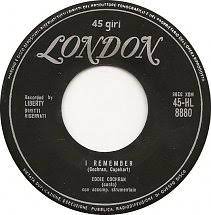 This song was released as a single but I believe it was a B-side to a song called "Teenage Lover".  The song never made it onto any Eddie Cochran albums that I was able to find.
Download the Eddie Cochran I Remember lyrics and chords below.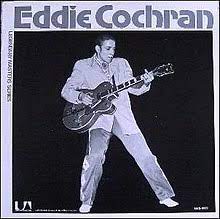 This song was released twice as a single. On the first release in 1958 the song peaked at #94 in the US. On it's second release in 1961, it reached #31 in the UK.
You can find this track on the album "The Very Best Of Eddie Cochran" which was released as a 30 track album in 2008.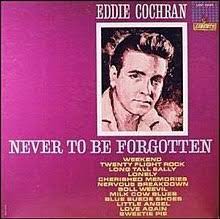 This song was a single release by Eddie Cochran back in 1957 but the song never charted. Eddie also appeared in the film "The Girl Can't Help It" with Jane Mansfield, where he performed the song in that movie.
The song was written by a lady named Nelda Fairchild
It can be found on the album "Never To Be Forgotten" which was released after his death in 1960.
Thanks for stopping by my best Eddie Cochran guitar songs page. I hope you found the information here useful in helping you learn to play some of the best of Eddie Cochran songs on the guitar.