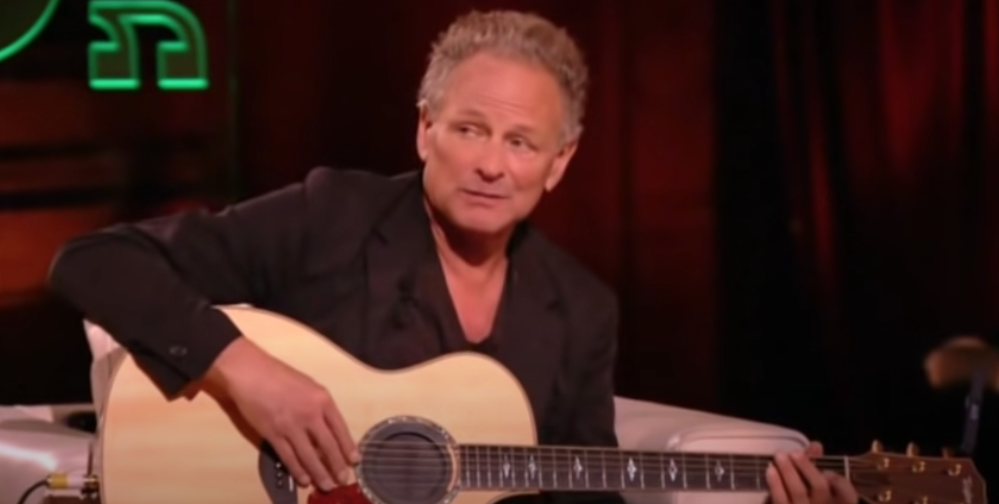 "Big Love" is a song by British-American rock band Fleetwood Mac, released as the lead single from their 1987 album, "Tango in the Night." The song was written by the band's guitarist and vocalist, Lindsey Buckingham, and features his signature fingerpicking guitar style and vocal harmonies.
"Big Love" is known for its distinctive guitar riff and driving rhythm, as well as its lyrics about the complexities of love and relationships. The song has been interpreted by many as a reflection of Buckingham's own romantic struggles, particularly with his former girlfriend and fellow Fleetwood Mac member, Stevie Nicks.
The song was a commercial success, reaching the top 5 on the Billboard Hot 100 chart and becoming one of Fleetwood Mac's most beloved and enduring hits. It has been covered by many artists over the years, and its influence can still be heard in contemporary pop and rock music.
In addition to its commercial success, "Big Love" has been praised by music critics for its innovative use of technology, including the innovative use of a sampler that allowed Buckingham to layer multiple guitar parts into a complex and textured arrangement. The song's enduring popularity and influence have cemented its place as one of Fleetwood Mac's most iconic and beloved songs.
"Big Love" has been covered by several artists over the years. Here are a few notable covers:
The Pointer Sisters - The Pointer Sisters released a cover of "Big Love" on their 1985 album, "Contact."

Lindsey Buckingham - The original writer and performer of "Big Love," Lindsey Buckingham, released a stripped-down acoustic version of the song on his 2011 solo album, "Seeds We Sow."

Matthew Sweet - Matthew Sweet recorded a cover of "Big Love" for the 1995 tribute album, "Legacy: A Tribute to Fleetwood Mac's Rumours."

Florence + The Machine - Florence Welch of Florence + The Machine performed "Big Love" at the 2018 MusiCares Person of the Year tribute concert honoring Fleetwood Mac.

Tori Amos - Tori Amos included a cover of "Big Love" on her 1996 album, "Boys for Pele."
There was a music video produced for this track (see more details below).

Thank you for stopping by my Big Love By Fleetwood Mac page and I hope the info here was helpful and useful.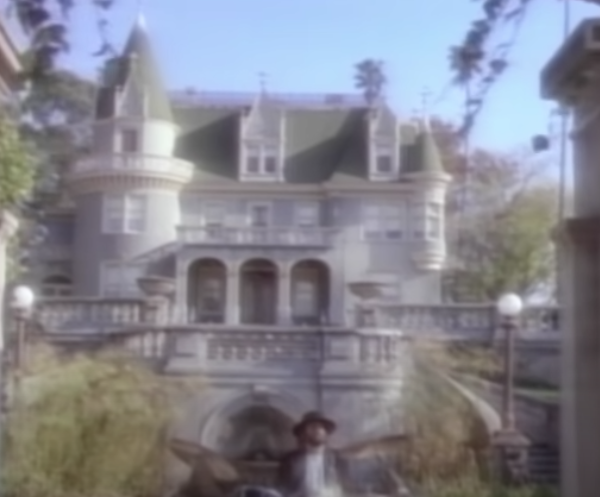 The music video for Fleetwood Mac's "Big Love" was directed by Brian Grant and released in 1987. The video features Lindsey Buckingham, who wrote and performed the song, playing guitar with the band in various locations, in hallways and singing in a room filled with mirrors.
Throughout the video, Buckingham's performance is intercut with footage of various objects and shapes, including a crystal, a spinning top, and a kaleidoscope. The visuals are highly stylized and psychedelic, with vibrant colors and abstract shapes.
The "Big Love" video is known for its innovative use of visual effects and its striking imagery. It was nominated for three MTV Video Music Awards in 1987, including Best Art Direction, Best Editing, and Best Cinematography. Overall, the video is a memorable and visually stunning accompaniment to the song.
I was trying to find the location of this castle for the video as it was reported the video was shot somewhere in California. But it's not clear if this was a real location or a visual effect of sorts.