Billy Currington Songs
For The Acoustic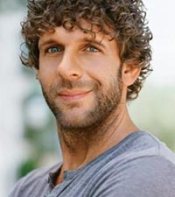 17. Let It Be Christmas
Chords - - Cart
Here on this Billy Currington songs page you'll find a collection of demo covers and full lesson tutorials available for purchase along with several free chord sheets in pdf. format. Help yourself to the free chord sheets where available.
Billy Currington Songs - Tutorials
This song hails from Billy Currington's 2015 album "Summer Forever" and was his second single. It was recorded in a studio owned by Martina McBride and her husband and the first song in which Currington over-dubbed his own harmony vocals. Drinking Town With A Football Problem eventually peaked at #30 in the US. 
Luke Bryan actually co-wrote this song back in 2006 when Currington picked it up and had a #1 hit song. Luke Bryan also put this song Good Directions on his debut album in 2007 entitled "I'll Stay Me".
---
Billy Currington recorded this track People Are Crazy in 2008 and released it as a single in 2009. The song hit #1 on the US country charts. The song had several Grammy nominations but never won. Bobby Braddock and try Jones came up with three things you can't argue with and they were God is great, beer is good and people are crazy. 
Songwriter Try Jones wrote this one by himself and Billy Currington recorded Pretty Good At Drinking Beer in 2010 and released the single from his album "Enjoy Yourself". The song peaked at #1 on the US Country Songs chart.
---
Billy Currington Interview
HomePage --- How To Play Country Guitar