Blake Shelton Songs
On The Acoustic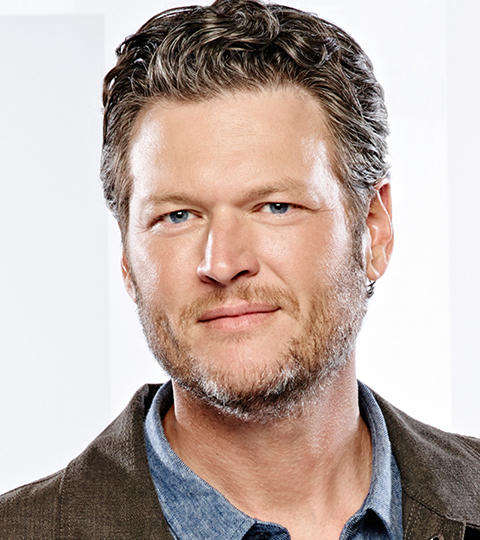 Here on this Blake Shelton songs page you'll find a collection of demo covers and full lesson tutorials available for purchase along with several free chord sheets in pdf. format. Help yourself to the free chord sheets where available.
Blake Shelton Songs - Tutorials
All songs will eventually have their own page such as this one.
1.
Ready To Roll
This was Blake Shelton's first single from his debut album "Blake Shelton" back in 2001. Austin eventually hit #1 and tied a record with Achy Breaky Heart staying there for 5 weeks. The song also reached #18 on the Pop charts.
Boys Round Here was a #1 hit song for Blake back in 2013. Many artists performed on this track including Miranda lambert and Rhett Atkins who was one of the co-writers of the song. Blake said the song is a true representation of how he lives his life as a good ole boy loving country music. The song also made it to #1 in Canada. 
---
This song was actually recorded by Gwen Stefani for her 2017 Christmas album which is a song she helped co-write. At some I guess Blake decided to record Christmas Eve as a single release as his Christmas album came out 5 years earlier in 2012.
3.
Christmas Eve
---
This song Don't Make Me, was the first single from the album "Pure BS" which came out in 2006. The song went on to peak at #12 on the country charts. There is also a music video for this song.
---
This was the 3rd single from the album "Red River Blue" which was released in 2012. Drink On It eventually peaked at #1 in the spring of 2012 and was one of four #1 hits from that album. 
Everytime I Hear That Song was released in 2017 from the album "If I'm Honest" and peaked at #1. There was also a music video produced for this song which was written by four writers.
---
Of all of the Blake Shelton songs he's written, this song Friends is the only song co-written for a movie to date. This one was for the movie "The Angry Birds" and was released as a promo single in 2016. It charted only on the US Kids Chart at #3.
Dave Barnes is a Christian song-writer in Nashville and wrote and recorded God Gave Me You back in 2010. Blake heard the song on the radio and recorded it in 2011. It was released as the 2nd single from his "Red River Blue" album and went on to become is 10th #1 hit. 
---
Michael Buble co-wrote this song called Home and released his version back in 2005. In 2007 Westlife also released a cover version. Blake had a four year dry spell of #1 hits with Some Beach being his last in 2004, so in 2008 he released his version of this song which went to #1. Ex-wife Miranda Lambert sings on the track.
Blake asked Buble to re-write the song for his 2012 Christmas album and to join him on the track, which Buble gladly accepted. This is the only one of Blake Shelton songs where a Canadian artist performs a duet. 
This was the second Rhett Atkins song Blake Shelton recorded as his first single from the very successful album of 2011 called "Red River Blue".  Honey Bee peaked at #1 and was also nominated for a Grammy Award but it lost out to a Taylor Swift song.
---
Jesus Got A Tight Grip is from Blake Shelton's 2019 album called "Gods Country". Blake already has a #1 from this album with the song God's Country. A video performance of this song was released on youtube in mid Oct 2019. I suspect in a few short months this song will do well on the charts. 
---
This song The Baby was released back in 2002 from the album "The Dreamer" and became Blake's 2nd #1 hit in early 2003. A video was also released for this song.
This song was the 2nd single from Blake's "Pure BS" 2007 album and reached #19 on Billboard. The More I Drink was co-wrItten by David Lee Murphy and several other writers. From 2008-2019 Blake Shelton has had at least one #1 hit song from every album released during this time.
Thanks for stopping by this Blake Shelton songs page. I hope you found what you were looking for.
---
Blake Shelton Short Biography
---
Visit Blake Shelton's Official Website
HomePage --- How To Play Country Guitar