Blue Bayou Linda Ronstadt Chords
On The Acoustic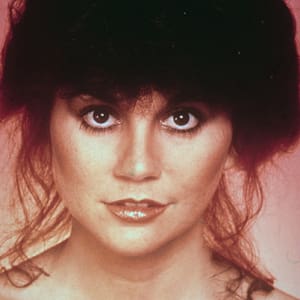 Welcome to my Blue Bayou Linda Ronstadt chords page you'll find my acoustic guitar demo, purchase link to the full lesson, the lyrics to the song as well as a free .pdf sheet you can download.

Blue Bayou Linda Ronstadt Chords
Demo Lyrics & Pdf
As you'll see I'm playing this with a capo on the 2nd fret in the original key of B. You'll need the following chords for this one.
A 
E  
A7 
D 
Dm 
A6 at the end
Most guys won't be able to sing the chorus on the high end in this key. The verse is OK but Linda goes way up there in the chorus, so in my demo you'll hear my vocals drop.
If this doesn't work for you as a guy, then take the capo off, sing the verse lower and the chorus on the high end for this Blue Bayou song.
Blue Bayou
Chords - Buy
Click Image For Demo
The rhythm here is a shuffle rhythm using a root down up down up- root up down up and repeat.
My picking break in here is a little more in-depth that the recording but you can come up with something on your own, or get the full lesson for an explanation of what I'm doing here.
---
Linda Ronstadt Blue Bayou Lyrics
I feel so bad I got a worried mind - I'm so lonesome all the time
Since I left my baby behind - On Blue Bayou
Saving nickels, saving dimes - Working 'til the sun don't shine
Looking forward to happier times - On Blue Bayou
I'm going back someday - Come what may to Blue Bayou
Where the folks are fine and the world is mine on Blue Bayou
Where those fishing boats - With their sails afloat - If I could only see
That familiar sunrise - Through sleepy eyes - How happy I'd be
Gonna see my baby again - Gonna be with some of my friends
Maybe I'll feel better again - On Blue Bayou
Saving nickels, saving dimes - Working 'til the sun don't shine
Looking forward to happier times - On Blue Bayou
I'm going back someday - Come what may to Blue Bayou
Where the folks are fine and the world is mine on Blue Bayou
Where those fishing boats - With their sails afloat - If I could only see
That familiar sunrise - Through sleepy eyes - How happy I'd be
Oh, that boy of mine - By my side - The silver moon and the evening tide
Oh, some sweet day - Gonna take away this hurting inside
Well I'll never be blue my dreams come true
On Blue Bayou
---
Homepage
Easy Female Country Guitar Songs