Blue Kentucky Girl Lyrics & Chords
On The Acoustic
Here on my Blue Kentucky Girl lyrics page for Emmylou Harris you'll find my acoustic guitar demo, purchase link to the full lesson, the lyrics to the song as well as a free .pdf to sheet you can download.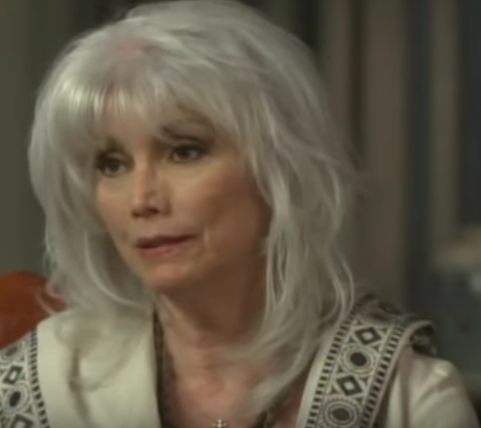 Blue Kentucky Girl Lyrics
Demo Chords & Pdf
For this one in the original key you'll want a capo on the 3rd fret and played in a D chord structure, making this original key an F. But as we all know, F isn't the most friendly key to play a song in, especially when there is some picking involved.
Depending on who is singing this one, guy or gal, you can simply adjust the capo or remove it all together.
The chords you'll need here are a D, an E7, an A7 and a G.
The rhythm I'm using is a simple root up down up root up down up etc with a few runs between chord changes. This is a fairly easy play as it's only one pattern throughout the entire song.
Blue Kentucky Girl
Chords - Buy

Click Image For Demo
Another song here where I've inserted a picking break for the guitar but like any song of this style, a steel guitar, a fiddle or an mandolin would be nice to share the break. You can pick on the lower bass strings or take it to the bottom strings. Since I'm picking the melody, this one works for both the high and low.
---
Blue Kentucky Girl Lyrics
You left me for the bright lights of the town,
A country boy - set out to see the world
Remember when those neon lights shine down
That big old moon shines on your Kentucky girl
I swear I love you - by the moon above you
How bright is it - shining in your world
Some morning when you wake up all alone
Just come on home to your blue Kentucky girl
Don't wait to bring great riches home to me
I need no diamond rings or fancy pearls
Just bring yourself, you're all I'll ever need
That's good enough -- for this blue Kentucky girl
I swear I love you - by the moon above you
How bright is it - shining in your world
Some morning when you wake up all alone
Just come on home to your blue Kentucky girl
Just come on home to your blue Kentucky girl
---
Back To Emmylou Harris Songs ---Female Country Artists