Bob Dylan Bootlegs
& Tutorial Demos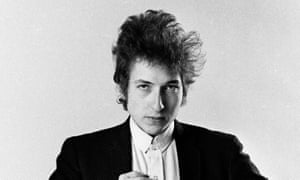 Welcome to this Bob Dylan bootlegs page. I've hunted down some classic Dylan bootleg footage that you may or may not have seen before and have posted it here on this page.
And if you're a guitar player and are seeking some help on how to play Bob Dylan tunes on the acoustic, I have 19 covers posted below along with free chord sheets and tutorials available for a small fee. 

The Traveling Wilbury's
What Exactly Is A Bob Dylan Bootleg?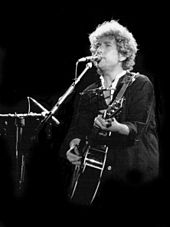 Over the years, a series of audio recordings of Bob Dylan were "un-officially" released. These would have been recordings done in the early part of his career by friends and close associates. Over time these became known as Bob Dylan bootlegs.
This could also apply to video taping as well and I'm going to include some footage here on this page. But the term bootleg recording is more geared towards audio sessions than video.
---
Eat The Document Documentary
This Bob Dylan bootleg was filmed during Bob Dylan's 1966 UK Tour. Initially it was supposed to be released by ABC, but when Dylan had a motorcycle accident in mid 1966, things got delayed. Then he decided to edit the footage himself and ABC bailed from the project. The result is what you see posted here.
---
A Few Heavyweights
Dylan & Donovan 1965
This clip is from the 1965 film Dont Look Back and is a snippet of Bob Dylan and Donovan in the same room during his 1965 tour in England. Donovan is 19 here and Dylan is 24.
---
Classic Bob Dylan Bootleg Footage 1964 From Quest - CBC Canada
Some have commented that Bob Dylan was allowed to do whatever her wanted here on CBC in Canada compared to Ed Sullivan who had many restrictions on Bob Dylan's song selections. I'm not really sure myself, but this is a great clip.
Here the producers of the show Quest, which aired from 1961-1964, gave Dylan the full 30 minutes and no interviews to perform several songs. These included the following:
The Times They Are a-Changin'," 

"Talkin' World War III Blues," 

"The Lonesome Death of Hattie Carroll," 

"Girl from the North Country," 

"A Hard Rain's a-Gonna Fall," and 

"Restless Farewell."
This footage was online and then offline again and then posted back online again. This clip has been up since Oct 2017 so I hope it still remains.
If you're looking for audio bootlegs of Bob Dylan, you can find them below.

---
Trouble No More: The Bootleg Series Vol. 13 / 1979-1981 (Deluxe Edition)
Kirby's Tutorials Of Dylan Tunes
Here are covers, chord sheets and acoustic tutorials for those of you who play guitar. You can watch me play my arrangements of the songs all the way from start to finish. If you need additional help, tutorials are available for a small fee. 
Bob Dylan 2017 Look Back
I hope you found this Bob Dylan Bootlegs page entertaining. 
---
Back To How To Play Folk Guitar