Bobby Womack Songs On The Acoustic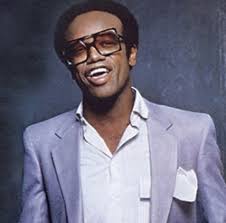 Mar 4th, 1944 - Jun 27th, 2014 (aged 70)
Here you'll find Bobby Womack songs available for the acoustic player. View my acoustic demos as well and if you'd like to purchase any full lesson video, that option is here also and grab the free chord sheets in .pdf format.
Bobby Womack Songs - Tutorials
Bobby Womack released Across 110th Street as a single in the spring in 1973 and it reached #19 on on the soul charts. This hails from the album of the same name.
Womack had been thru several marriages, lost two kids and a brother before his own death in July of 2014. He battled drug and alcohol issues during his career and beat prostate cancer in 2012. At the time of his death, he was struggling with remembering songs and people close to him. Before his death he was diagnosed with Alzheimer's.
Thanks for stopping by this Bobby Womack songs page.
Bobby Womack Products
Bobby Womack On Letterman
---
HomePage --- How To Play Blues Guitar