Both Sides Now Chords
On The Acoustic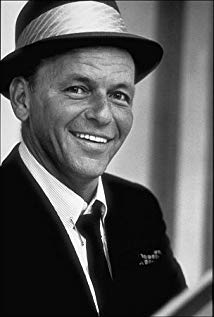 Here on this Both Sides Now chords page you'll find my acoustic guitar demo, purchase link to the full lesson, the lyrics to the song as well as a free .pdf to the Young At Heart chords sheet you can download.

Both Sides Now Chords
Demo Lyrics & Pdf
Both Sides Now is a Canadian folk artist song by Joni Mitchell back in the late 1960's. Judy Collins first recorded the song in 1968. The Frank Sinatra version is called "From Both Sides Now" when it was recorded in 1968 for his "Cycles" album.
Both Sides Now
Chords
- -
Cart
Not too difficult an arrangement with these Frank Sinatra chords which consist of G - C/G - Bm - C - Am - Dsus and a D chord.
---
Both Sides Now Lyrics
Rows and flows of angel hair
And ice cream castles in the air
And feather canyons every where
Looked at clouds that way
But now they only block the sun
They rain and snow on everyone
So many things I would have done
But clouds got in my way
I've looked at clouds from both sides now
From up and down and still somehow
It's cloud's illusions I recall
I really don't know clouds at all
Moons and Junes and ferries wheels
The dizzy dancing way that you feel
As every fairy tale comes real
I've looked at love that way
But now it's just another show
And you leave 'em laughing when you go
And if you care, don't let them know
Don't give yourself away
I've looked at love from both sides now
From give and take and still somehow
It's love's illusions that I recall
I really don't know love
Really don't know love at all
Tears and fears and feeling proud
To say, "I love you" right out loud
Dreams and schemes and circus crowds
I've looked at life that way
Oh, but now old friends they're acting strange
And they shake their heads, they say I've changed
Well something's lost, but something's gained
In living every day
I've looked at life from both sides now
From win and lose and still somehow
It's life's illusions I recall
I really don't know life at all
It's life's illusions that I recall
I really don't know life
I really don't know life at all
---
Both Sides Now - Frank Sinatra Sings
---
HomePage --- Frank Sinatra Cover Songs