Welcome to my best of Chuck Berry acoustic songs covers page where I demonstrate how to play several greatest hits by Chuck Berry.
There are also free .pdf chord and lyrics sheets available for download, rhythm tips and more. And I'll be using Chuck Berry album covers images so you know the source of each song.
Jump links to quickly access the singer Chuck Berry sections.

Johnny B Goode was written in 1955 but not recorded and released until 1958. Chuck Berry said later on the song was a reflection of his early days and changed the lyrics country boy from colored boy to ensure the song received radio play. The opening riff was lifted from a song from 1946 entitled
Ain't That Just Like A Woman.
The song peaked at #2 on Billboards R&B chart and #8 on the Hot 10. The song can be found on the "Chuck Berry Is On Top".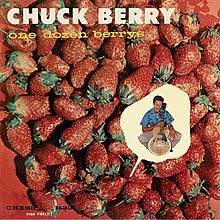 Sweet Little 16 hit the airwaves in Jan of 1958 and reached #2 on Billboards Hot 100 but did peak at #1 in the UK on their R&B chart.
The same melody can be found on an earlier song by Chuck Berry called "The Little Girl From Central" from 1955.
This song hails from the 1957 album "One Dozen Berrys".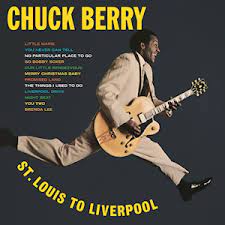 Promised Land follows the melody of an old American folk song called Wabash Cannonball. He had just gotten released from prison when this
song was released in Dec 1964 and reached #41 on Billboard a month later.  In fact, Berry used a prison Atlas to chart the travels listed in the song.
This song hails from the 1964 album "St Louis To Liverpool". Download the Chuck Berry Promised Land lyrics below.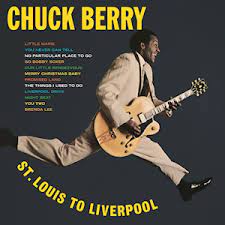 You Never Can Tell was also written which Berry was in prison and also appears on the 1964 album "St Louis To Liverpool".
The song was also featured in the film "Pulp Fiction" starring John Travolta. The song reached #14 on Billboard.
Thanks for stopping by my Chuck Berry acoustic songs covers page. I hope some of the info here was helpful.