Conway Twitty Hello Darlin Cover
On The Acoustic
Here on this Conway Twitty Hello Darlin cover page you'll find my acoustic guitar demo, purchase link to the full lesson, the lyrics to the song as well as a free .pdf chord sheet to this song that you can download.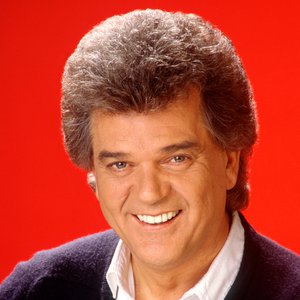 September 1, 1933 – June 5, 1993 - (Age 59) 

Conway Twitty Hello Darlin Cover
Chords Lyrics & Pdf
Many artists don't have the talent to write and record a hit song. People like Willie Nelson can do both and this can be said of Conway Twitty who wrote and recorded this #1 hit back in 1970. Had he sung the opening line, which didn't sound right to Conway, this song may not have been a success.

Here are the chords you'll need for this song:
This is another one of those songs, because of the time signature, you get the ability to strum a root up down up or ... a root down up down up for the rhythm. But not enough time to play the bass notes because the chord moves on the bass note. But you can blend in some bass runs throughout the song.
Hello Darlin
Chords - Buy Full Lesson

Click Image For Free Lesson
And there isn't any need to put any picking break into this song.
---
Hello Darlin Lyrics
Hello, darlin'- Nice to see you - It's been a long time
You're just as lovely - as you used to be
How's your new love? - Are you happy? - Hope you're doin' fine
Just to know it - means so much to me
What's that, darlin'? - How am I doin'? - I'm doin' alright
Except I can't sleep - and I cry all night 'til dawn
What I'm trying to say Is I love you - And I miss you
And I'm so sorry - that I did you wrong
Look up, darlin' - Let me kiss you - Just for old time's sake
Let me hold you - in my arms one more time
Thank you, darlin' - May God bless you and may each step you take
Bring you closer - to the things you seek to find
Goodbye, darlin' - I gotta go now - Gotta try to find a way
To lose these memories - of a love so warm and true
And if you should ever find it - in your heart to forgive me
Come back, darlin' I'll be waitin' for you
Thanks for stopping by this Conway Twitty Hello Darlin cover page and I hope you found the info here somewhat helpful and useful.
---
HomePage
Easy Beginner Country Guitar Songs