Cory Morrow Songs On The Acoustic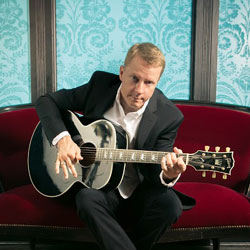 Here on this Cory Morrow songs page you'll find a collection of demo covers and full lesson tutorials available for purchase along with several free chord sheets in .pdf format. Help yourself to the free chord sheets where available.
Cory Morrow Songs - Tutorials
Cory Morrow is a native Texan and plays at many everts around the state of Texas. He has released 5 albums since 2001 with his last in 2012. None of his singles have yet to break the top 40 on the country charts and this song, Lead Me On from his 2010 album "Brand New Me" failed to chart as well.
---
Cory Morrow Products
Cory Morrow Interview
HomePage --- How To Play Country Guitar