Country Johnny Mathis Songs
On The Acoustic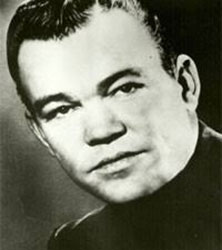 Sept 28, 1930 – Sept 27, 2011 (aged 80)

Here you'll find 1 of Country Johnny Mathis songs available for the acoustic player. View my acoustic demos as well and if you'd like to purchase any full lesson video, that option is here also and grab the free chord sheets in .pdf format.
Country Johnny Mathis Songs - Tutorials
Country Johnny Mathis penned more than 500 songs duing the course of his song-writing and recording career. Artists such as George Jones, Webb Pierce and Johnnny Paycheck recorded his material. This song, Hurtin' Losers Song was never released as a single and I couldn't tell you what album you'll find it on.

Hurtin Losers Song

Chord Sheet --- Add To Cart
Folks .. don't get country Johnny Mathis, a white artist, mixed up with Johnny Mathis, the black artist. One guy on youtube was even announcing the death of Johnny Mathis ... when it was Country Johnny Mathis who had passed. 
---
Country Johnny Mathis Song Preview
HomePage --- How To Play Country Guitar