50s/60s | Country | Folk | Gospel | Irish | Ladies | Motown R&B | Pop | Rock Artists | Rock Bands | Vegas | Xmas | All

---
Contact Me
Pricing: $3.25ea | any 10 for $10 (use code "Any10410" at checkout) | $.50ea best deal
Paid Requests for $25ea (comes with any 8 freebies ... so 9 for $25)
100's Of Free Demos & Chord Sheets

---
Cover Songs By Rock Bands
Cover Songs By Rock Bands
On The Acoustic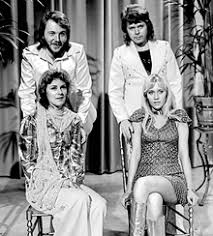 Welcome to the cover songs by rock bands section of my site. In here you'll find rock bands that are not based out of the USA as there is a separate section for those groups. 
You'll find links to tons of rock demos, free chord sheets, rhythm tips and some background info on songs by rock bands I'm sure you've heard of like ABBA, Nazareth, The Guess Who and many others. There will be 19 sections here once completed.
Cover Songs By Rock Bands
19 Sections Of Great Bands
You can scroll this page or use the jump links below. 
Jump menu to quickly access the bands / sections on this page.

---
1. ABBA Section 
In this ABBA section I have 11 selections for you.
Chiquitita
Dancing Queen
Fernando
Gimmie Gimmie Gimmie
I Have A Dream
Knowing Me Knowing You
Mamma Mia
Slipping Through My Fingers
SOS
The Winner Takes It All
When I Kissed The Teacher
Jump To Top
---
2. Bad Company Section
This is a small section of only 7 numbers from Bad Company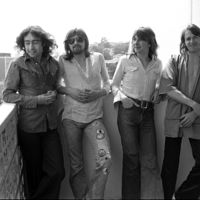 Bad Company
Can't Get Enough
Feel Like Makin Love
Oh Atlanta
Rock Steady
Shooting Star
Silver Blue And Gold
Jump To Top
---
3. Dire Straits Section
I have 6 songs from this great band but not Money For Nothing, as that one is too complex for an acoustic play from me.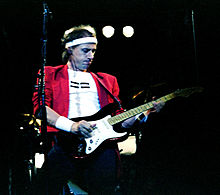 How Long
On Every Street
Our Shangri-La
Poor Boy Blues
The Bug
Walk Of Life
Jump To Top Of Cover Songs By Rock Bands
---
4. ELO Section
Take a shot at any of there 12 great numbers from ELO.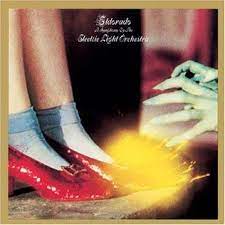 Can't Get It Out Of My Head
Evil Woman
Hold On Tight
Living Thing
Mr. Blue Sky
Rock And Roll Is King
Showdown
Strange Magic
Sweet Talking Man
Telephone Line
Turn To Stone
Wild West Hero
Jump To Top
---
5. Fleetwood Mac Section
I have 6 songs here from this great British band.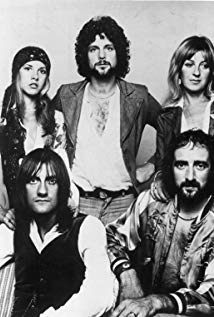 Big Love
Leather & Lace
Monday Morning
Need Your Love So Bad
Never Goin' Back Again
Rhiannon
Fleetwood Mac section is here.
Jump To Top
---
6. Nazareth Section
You need some high vocal pipes to sing like Dan McCafferty, so many of these classic are on the low end vocally and some sound fine on the lower end. 10 gret numbers here.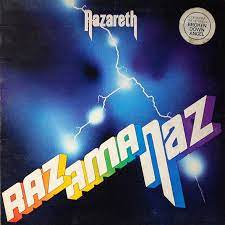 Broken Down Anel
Dream On
Everytime It Rains
Hearts Grown Cold
Love Hurts
Moonlight Eyes
Place In Your Heart
Shot Me Down
Sunshine
Where Are You Now
Jump To Top
---
7. Queen Section
Just a few songs in this section at the moment.
All Dead All Dead
Crazy Little Thing Called Love
Fat Bottomed Girls
I Want To Break Free


Jump To Top
---
8. R.E.M. Section
So far I have 7 numbers from this group and as time goes on, I will be adding additional songs to all sections with less than 15 numbers. 
Losing My Religion
Man On The Moon
Night Swimming
Pop Song 89
Shiny Happy People
Talk About The Passion
The One I Love
Jump To Top Of Cover Songs By Rock Bands
---
9. Smokie Section
This band reminds me of my playin days when I lived in Germany and played in a German rock band as we played several songs from these cats. Here are 6 songs from Smokie.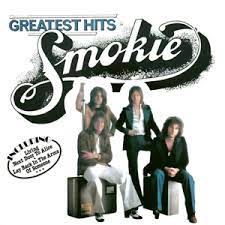 A Few Dollars More
If You Think You Know How To Love Me
Lay Back In The Arms Of Someone
Living Next Door To Alice
Mexican Girl
Oh Carol
Jump To Top
---
10. Supertramp Section 
Supertramp, like Nazareth, is a tough band to cover because of the high vocal range of Roger Hodgson. But here are 6 numbers for you to devour.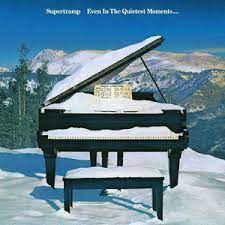 Breakfast In America
Give A Little Bit
It's Raining Again
Take The Long Way Home
The Logical Song
You Started Laughing
Jump To Top Of Cover Songs By Rock Bands
---
11. The Band Section
Here are 5 fun songs to learn on the acoustic.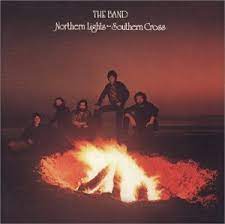 Evangeline
Ophelia
The Night They Drove Old Dixie Down
The Weight
Up On Cripple Creek
Jump To Top
---
12. The Guess Who Section
One of Canada's top bands in their day, here are a few numbers from The Guess Who for the acoustic.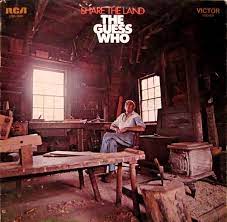 American Woman
I'm Scared
My Own Way To Rock
No Sugar Tonight
No Time
Share The Land
Star Baby
These Eyes
Undun
The Guess Who section is here.
Jump To Top Of Cover Songs By Rock Bands
---
13. The Kinks Section
In this last section of bands I currently have 9 songs from The Kinks.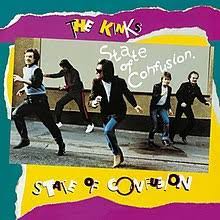 Apeman
Better Things
Celluloid Heros
Come Dancing
Father Christmas
Lola
Skin And Bone
Waterloo Sunset
You Really Got Me
Jump To Top
---
14. Mixed Vol Sections -
The Bands Below Are Being Moved To New Pages And Will Be Updated Soon As Completed
A great mix of songs in this first volume.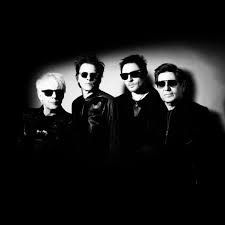 A-Ha
Ace
Bananarama
Blue Swede
Brave Belt
Climax Blues Band
Cutting Crew
Daft Punk
Depeche Mode
Dexy's Midnight Runner 
Duran Duran
English Beat
Faces
Fools Garden
Free
Vol 1 section is here.
Jump To Top
---
15. Mixed Vol 2 Section
Some interesting numbers in this area from down under, Canada and Britain.
INXS
Iron Maiden
Jesus Jones
Judas Priest
Kincade
Loverboy
Marillion
Men At Work
Mental As Anything
Midnight Oil
Modern English
Motorhead
OMD
Rockpile
Roxy Music 
Jump To Top
---
16. Mixed Vol 3 Section
A few obscure songs from some of the groups here in this section.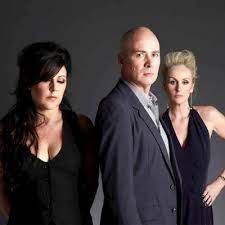 Simple Minds
Simply Red
Small Faces
Sniff N Tears
Split Enz
Tears For Fears
Ten Years After
The Clash
The Cult
The Human League
THEM
Thunderclap Newman
UB40
Vanity Fair
When In Rome
Vol 3 section is here.
Jump To Top
---
17. Mixed Vol 4 Section
Some awesome numbers here to learn.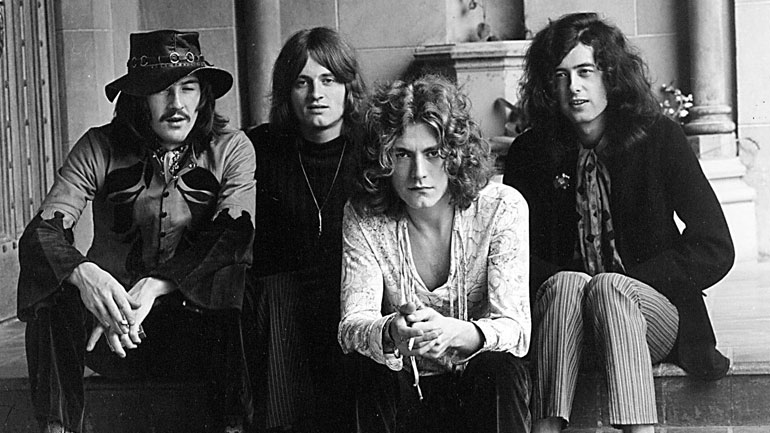 Air Supply
Bad Finger
Christie
Def Leppard
Golden Earring
Led Zeppelin
Pink Floyd
Roxette
Stealers Wheel
The Church
The Cure
The Moody Blues
The Pretenders
Thin Lizzy
U2
Vol 4 section is here.
Jump To Top
---
Mixed Vol 5 Section
I have 13 great numbers in this section.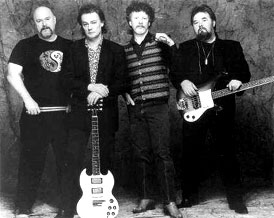 BTO

Crowded House
Emerson Lake & Palmer
Oasis
Status Quo
Steppenwolf
Sting
The Eurythmics
The Police
The Scorpions
T-Rex
Yes
Jump To Top Of Cover Songs By Rock Bands
---
Thank you for visiting my cover songs by rock bands page and I hope the info you found here helpful.
Online Lessons For Guitar
Home Page