Cow Cow Boogie
The Judds 
On The Acoustic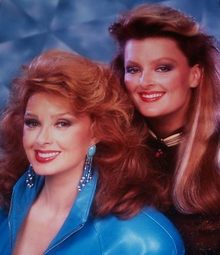 Here on this Cow Cow Boogie The Judds page you'll find my acoustic guitar demo, purchase link to the full lesson, the lyrics to the song as well as a free .pdf chord sheet you can download.

Cow Cow Boogie The Judds
Demo Lyrics Chords & Pdf
For this song I have a capo on the 1st fret, which is optional but this is the original key which is in G#.   This is a four chord song consisting of
As you'll notice in the verse the is a G followed by an extra E note placed on the D string. So technically you could say the chord is G/E, but those are essentially the Cow Cow Boogie chords you'll require.
Cow Cow Boogie
Chords - Buy

Click Image For Demo
---
And this one give you a bit of room to explore some improvised lead as you see fit. I'm using some of what is in the original recording but it's slightly modified to fit my rhythm as you'll see in the demo.
Cow Cow Boogie Lyrics
Out on the plains down near Santa Fe
I met a cowboy ridin' the range one day
And as he jogged along - I heard him singin' the most peculiar cowboy song
It was a ditty- he learned in the city
Comma ti yi yi yeah - Comma ti yippity yi yeah
Now get along - get hip little doggies get along- better be on your way
Get along get hip little doggies
He trucked 'em on down - that old fairway
Singin' his Cow Cow Boogie - in the strangest way
Comma ti yi yi yeah - Comma ti yippity yi yeah
Now singin' his cowboy songs - He's just too much
He's got a knocked out western accent with a dixie touch
He was raised on local ways - he's what you call a swingin' half breed
Singin' his Cow Cow Booogie - in the strangest way
Comma ti yi yi yeah - Comma ti yipp
Now singin' his cowboy songs - He's just too much
He's got a knocked out western accent with a dixie touch
He was raised on local ways
He's what you call a swingin' half breed
Singin' his Cow Cow Booogie - in the strangest way
Comma ti yi yi yeah - Comma ti yipp
Comma ti yi yi yeah - Comma ti yipp (x3)
---
Homepage
Easy Female Country Guitar Songs