Dance With Me Molly Chords
On The Acoustic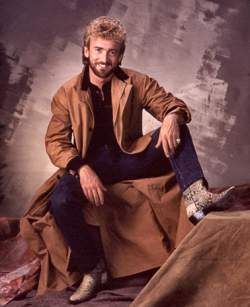 Here on this Dance With Me Molly chords page you'll find my acoustic guitar demo, purchase link to the full lesson, the lyrics to the song as well as a free .pdf chord sheet to this song that you can download.

Dance With Me Molly Chords
Demo Lyrics & Pdf
Dance With Me Molly hails from the 2000 album called Sad Songs and Waltzes but this one was never released as a single.
Drop D Tuning = No
Capo = No
Rhythm = a root down up down up - bass down up down up pattern pretty much all the way through except where you see a quick shuffle pattern in the chorus
Picking = a few hammer-ons and slides in 2nd verse
Chords = C, G, A7, D, D7
---
Dance With Me Molly Lyrics
They say he's crazy - Pay him no mind
He loves a woman - That lives in his mind
They say a stranger - Came in one night
And left with his woman - And he lost his mind
When the band starts playin' - A song from yesterday
Ah, he'll look at the bottle - And here's what he'll say
Dance with me Molly - Their playin' our song
It's almost midnight - And time to go home
He sees yesterday's woman - In tonight's glass of wine
He says dance with me Molly - Dance with me Molly
Just one more time
He holds to the bottle - Like it wears his name
But if that makes him happy - Huh, that ain't no shame
So buy him a bottle - And he'll be o.k.
Put a quarter in the juke box - And you'll hear him say
Dance with me Molly - Their playin' our song
It's almost midnight - And time to go home
He sees yesterday's woman - In tonight's glass of wine
He says dance with me Molly - Dance with me Molly
Just one more time
Ohhh Dance with me Molly - Their playin' our song
It's almost midnight - And time to go home
He sees yesterday's woman - In tonight's glass of wine
He says dance with me Molly - Dance with me Molly
Just one more time
He says dance with me Molly - Dance with me Molly
Just one more time
---
Keith Whitley Dance With Me Molly
Country Music Acoustic Guitar Lessons -- Keith Whitley Cover Songs