Del Shannon Songs
On The Acoustic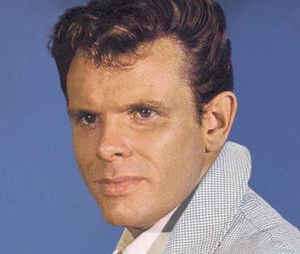 Dec 30th, 1934 - Fe 8th, 1990 (aged 55)
Here on this Del Shannon songs page you'll find a collection of demo covers and full lesson tutorials available for purchase along with several free chord sheets in pdf. format. Help yourself to the free chord sheets where available.
Del Shannon Songs - Tutorials
The song Runaway was co-written by Del Shannon and his keyboardist Max Crook back in 1961 and became a huge #1 hit. The song was originnaly called Little Runaway, and after their first studio recording, their manager persuaded Del and Max to re-write the song. They idea was to show off the keyboard. The original recording was also sped up a bit upon its release. A few months later in Apr 1961, Del appeared on American Bandstand with Dick Clark and the song took off. At one point 80,000 sales per day were tracked at the high point of the songs release.
---
Del Shannon Products
---
Del Shannon Interview
---
HomePage --- Classic Rock Guitar Lessons