Dwight Yoakam Songs
On The Acoustic
(note - this page is being dismantled) 
Here on this Dwight Yoakam songs page you'll find a collection of demo covers and full lesson tutorials available for purchase along with several free chord sheets in pdf. format. Help yourself to the free chord sheets where available.
Other Dwight Yoakam songs can be
found here
.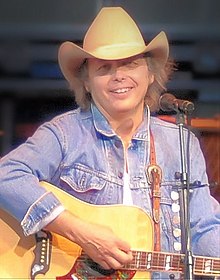 5. Buenas Noches From A Lonely Room
Chords
Buy Full Lesson
---
6. Close Up The Honky Tonks
Chords
Buy Full Lesson
---
7. Guitars And Cadillacs
Chords
Buy Full Lesson
---
8. Home For Sale
Chords
Buy Full Lesson
---
9. I Sang Dixie
None
Buy Full Lesson
---
10. Johnson's Love
Chords
Buy Full Lesson
---
11. Pocket Of A Clown
Chords
Buy Full Lesson
---
12. Stop The World And Let Me Off
Chords
Buy Full Lesson
---
13. The Streets Of Bakersfield
None
Buy Full Lesson
---
14. Things Change
Chords
Buy Full Lesson
---
15. Turn It On Turn It Up Turn Me Loose
None
Buy Full Lesson
---
16. Two Doors Down
Chords
Buy Full Lesson
---
17. You're The One
Chords
Buy Full Lesson
---
Dwight Yoakam Documentary
---
HomePage
Country Music Guitar Lessons