Welcome to my Engelbert Humperdinck songs page where you'll find a few demo covers and full lesson tutorials available for purchase along with several free chord sheets in .pdf format. 
How Do I Stop Lovin You ... is a beautiful song recorded back in 1987 and found on his "Remember- I Love You" album.
There was only one single released from that album but this song wasn't it, but its a very popular song at live shows.
Love Me With All Your Heart was translated from Spanish to English and published in 1961. Ray Charles had a #1 on the Pop charts in 1964 with his version. Engelbert released his album "Legacy Of Love" in 2009 that contains this track.
He never released the song as a single.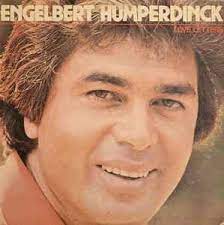 Those Were The Days was first recorded in 1968 by Mary Hopkins, who had a worldwide hit in many countries. It's believed Engelbert recorded the song in 1971 but it never made it onto an album until the 1978 "Love Letters" LP.
His version was never released as a single.
Thanks for stopping by my Engelbert Humperdinck songs page and I hope you found what you were looking for.