Father Christmas Song 
On The Acoustic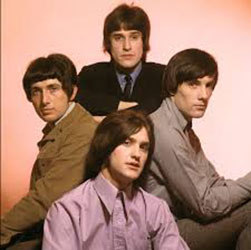 Welcome to my Father Christmas song page where you'll find my acoustic guitar demo, purchase link to the full lesson, the lyrics to the song as well as a free .pdf sheet you can download.

Father Christmas Song 
Chords, Lyrics & Pdf
A strange twist on a Christmas song here about a mall santa who gets mugged outside after his shift by middle class kids who want jobs for their parents and cash instead of useless gifts. The song was released back in Nov of 1977. The song has been covered by Green Day, Cheap Trick, Smash Mouth and others.  
Drop D Tuning = No
Capo = No
Rhythm = you can use an up and down steady pattern but there are places where you'll play downstrokes and a down down up down up down up as well
Picking = Yes
Chords = C, F, G, G6, Am, E7
Free Chords & Lyrics Sheet
Buy Full Lesson
---
Father Christmas Song Lyrics
When I was small I believed in Santa Claus
Though I knew it was my dad
And I would hang up my stocking at Christmas
Open my presents and I'd be glad
But the last time I played Father Christmas
I stood outside a department store
A gang of kids came over and mugged me
And knocked my reindeer to the floor
They said Father Christmas - give us some money
Don't mess around with those silly toys
We'll beat you up if you don't hand it over
We want your bread so don't make us annoyed
Give all the toys - to the little rich boys
Don't give my brother a Steve Austin outfit
Don't give my sister a cuddly toy
We don't want a jigsaw or monopoly money
We only want the real mccoy
Father Christmas - give us some money
We'll beat you up if you make us annoyed
Father Christmas - give us some money
Don't mess around with those silly toys
But give my daddy a job 'cause he needs one
He's got lots of mouths to feed
But if you've got one I'll have a machine gun
So I can scare all the kids on the street
Father Christmas - give us some money - we got no time for your silly toys
We'll beat you up if you don't hand it over
We want your bread so don't make us annoyed
Give all the toys - to the little rich boys
Have yourself a merry merry Christmas - have yourself a good time
But remember the kids who got nothin' - while you're drinkin' down your wine
Father Christmas - give us some money - we got no time for your silly toys
Father Christmas - please hand it over
We'll beat you up so don't make us annoyed
Father Christmas- give us some money - don't mess around with those silly toys
We'll beat you up if you don't hand it over
We want your bread so don't make us annoyed
Give all the toys to the little rich boys
---
Thanks for stopping by my Father Christmas song page. I hope you found the info here useful and helpful
The Kinks - Father Christmas Song
HomePage
Christmas Rock Songs On Guitar