For Lovin Me Chords
On The Acoustic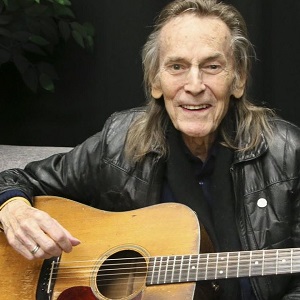 Here on this For Lovin Me chords page you'll find my acoustic guitar demo, purchase link to the full lesson, the lyrics to the song as well as a free .pdf For Lovin Me Chords sheet you can download.
For Lovin Me Chords Demo Lyrics & Pdf
This song For Lovin Me is from Lightfoot's debut album entitled "Lightfoot - The Way I Feel". The album was completed in Dec 1964 but it was more than a year later in Jan 1966 before it was released. For Lovin Me was never released as a single but is a popular song. Lightfoot often combines it with another song called Did She Mention My Name.

---
For Lovin Me & Did She Mention My Name
Lyrics
That's what you get for lovin' me - That's what you get for lovin' me
Everything you had is gone - As you can see
That's what you get for lovin' me
I ain't the kind to hang around - With any new love that I found
Since movin' is my stock in trade - I'm movin' on
I won't think of you when I'm gone
Break
So don't you shed a tear for me - Because I ain't the love you thought I'd be
I got a hundred more like you - So don't be blue
I'll have a thousand 'fore I'm through
Now there you go you've cried again - Now there you go you've cried again
But then someday when your poor heart - is on the mend
I just might pass this way again
That's what you get for lovin' me - That's what you get for lovin' me
Everything you had is gone - As you can see - That's what you get for lovin' me
That's what you get for lovin' me
---------------------
It's so nice to meet an old friend and pass the time of day
And talk about the home town a million miles away
Is the ice still on the river, are the old folks still the same
And by the way - did she mention my name
Did she mention my name just in passing
And when the morning came, do you remember if she dropped a name or two
Is the home team still on fire, do they still win all the games
And by the way -- did she mention my name
Break
Is the landlord still a loser, do his signs hang in the hall
Are the young girls still as pretty in the city in the fall
Does the laughter on their faces still put the sun to shame
And by the way -- did she mention my name
Did she mention my name just in passing
And when the talk ran high, did the look in her eye seem far away
Is the old roof still leaking when the late snow turns to rain
And by the way - did she mention my name
Did she mention my name just in passing
And looking at the rain, do you remember if she dropped a name or two
Won't you say hello from someone, they'll be no need to explain
And by the way - did she mention my name
And by the way - did she mention my name
---
HomePage --- Gordon Lightfoot Songs