Gaelic Storm Songs
On The Acoustic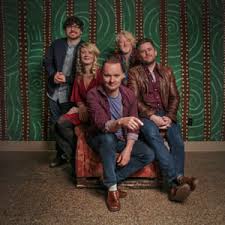 Here on this Gaelic Storm songs page you'll find a collection of demo covers and full lesson tutorials available for purchase along with several free chord sheets in .pdf format. Help yourself to the free chord sheets where available.
Gaelic Storm Songs - Tutorials
Gaelic Storm is from Santa Monica Ca and started their journey in 1996. A year later they appeared in the movie Titanic and things really began to happen for the band. Two band members are original founders and three others currently round out the group of five. They have recorded 13 albums to date. This song called Johnny Jump Up is an old traditional Irish tune and refers to the name of a strong cider.  The song has been performed by Jimmy Crowley and Christy Moore.
---
Gaelic Storm - Live In Chicago
---
HomePage --- Irish Artists