Welcome to my Gary Puckett And The Union Gap songs page where I demonstrate how to play several greatest hits by Gary Puckett And The Union Gap.
There are also free .pdf chord and lyrics sheets available for download, rhythm tips and more. And I'll be using Gary Puckett And The Union Gap album covers images so you know the source of each song.
Woman Woman was a single released back in 1967 from the bands debut album of the same name. Session musicians from the wrecking crew recorded the music and the song reached #1 in Canada and #7 in Australia. With a re-release in 1974 the song reached #6 in the UK.
The Lettermen, Jim Glaser (the writer) and Glen Campbell all covered this one.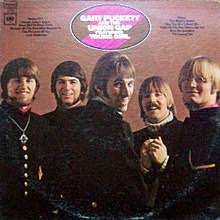 Young Girl was released in March of 1968, 6 months after Woman Woman and also was a huge song for the group, reaching #2 on Billboard and making it to #1 in the UK. This one hails from the album "Young Girl".
The wrecking crew session musicians were also used on this track and on the re-release of the song 6 years later in 1974, it re-entered the UK chart reaching #6.
Thanks for stopping by my Gary Puckett And The Union Gap songs page. I hope some of the info here was helpful.