Gospel Songs Various Artists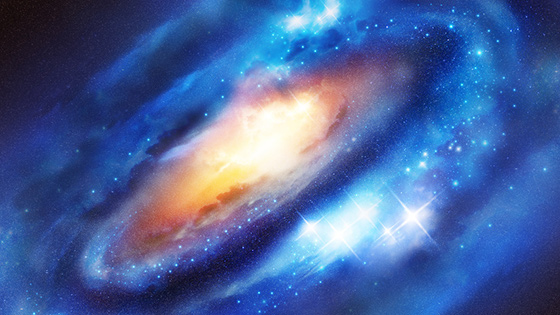 Below is a list of 50 Gospel type songs. Not all would be sung in a church mind you ... but many talk about Heaven, Jesus, God etc ... so they are in this category. As you'll see, many are country songs but with a spiritual message.
Eventually all artists will have their own section and all songs will have their own pages.
1.
Tim Livingston
---
Gospel & Spiritual Artists A-Z

Song
Artist
Demo
Chords
Cart
Alan Jackson
Amazing Grace
Here
Cart
Are You Washed In The Blood
Here
Cart
How Great thou Art
Here
Cart
I Want To Stroll Over Heaven With You
Here
Cart
I'll Fly Away
Here
Cart
The Old Rugged Cross
Here
Cart
There's Power In The Blood
Here
Cart
What A Friend We Have In Jesus
Here
Cart
---
---
---
Alison Krauss
Be Thou My Vision
Here
Cart
---
---
---
Allison Moorer
Angel Flying Too Close To The Ground
Here
Cart
---
---
---
Blake Shelton
God Gave Me You
None
Cart
---
---
---
Brooks & Dunn
Believe
None
Cart
---
---
---
Buck Owens
Satan's Gotta get Along Without Me
None
Cart
---
---
---
Cody McCarver
Believe
Here
Cart
I Have Decided To Follow Jesus
Here
Cart
---
---
---
Confederate Railroad
Jesus And Mama
None
Cart
---
---
---
Conway Twitty
I May Never Get To Heaven
Here
Cart
---
---
---
Craig Campbell
Outskirts Of Heaven
Here
Cart
---
---
---
Dennis Quade
I'm On My Way To Heaven
Here
Cart
---
---
---
Don Williams
Miracles
Here
Cart
---
---
---
Elvis Presley
If The Lord Wasn't Walking By My Side
Here
Cart
Where Did They Go Lord
Here
Cart
---
---
---
Emmylou Harris
Where Could I Go But To The Lord
Here
Cart
---
---
---
Garth Brooks
Unanswered Prayer
None
Cart
---
---
---
George Jones
When The Grass Grows Over Me
Here
Cart
---
---
---
George Strait
I Saw God Today
None
Cart
Three Nails And A Cross
Here
Cart
---
---
---
Gospel Artists
He Has Made Me Glad
Here
Cart
He's Got The Whole World In His Hands
Here
Cart
Oh Lord My Rock And My Redeemer
Here
Cart
---
---
---
Gray - Gullahorn
I Will Find A Way
Here
Cart
---
---
---
G. Thomas
Jesus In A Leather Jacket
Here
Cart
---
---
---
Johnny Cash
Flesh And Blood
Here
Cart
---
---
---
Jonny Lang
That Great Day
Here
Cart
---
---
---
Keith Whitley
Will You Miss Me
None
Cart
---
---
---
Kirk Ross
I Shall Be Released
Here
Cart
---
---
---
Kris Kristofferson
Why Me Lord
None
Cart
---
---
---
Lynda Randall
God On The Mountain
Here
Cart
---
---
---
Marty Robbins
You Gave Me A Mountain
Here
Cart
---
---
---
MercyMe
I Can Only Imagine
Here
Cart
---
---
---
Merle Haggard
Family Bible
Here
Cart
Pray
Here
Cart
---
---
---
Nanci Griffith
Heaven
Here
Cart
---
---
---
Paisley & Evans
New Again
Here
Cart
---
---
---
Phillips Craig & Dean
Let My Words Be Few
Here
Cart
---
---
---
Radney Foster
I Made Peace With God
Here
Cart
---
---
---
Randy Travis
I'm Gonna Have A Little Talk With Jesus
Here
Cart
Jesus On The Mainline
Here
Cart
Three Wooden Crosses
None
Cart
---
---
---
Ricky Skaggs
Gone Home
Here
Cart
---
---
---
Shenandoah
Sunday In The South
Here
Cart
---
---
---
Southern Gospel
What A Friend We Have In Jesus
Here
Cart
---
---
---
Steve Wariner
Holes In The Floor Of Heaven
None
Cart
---
---
---
The Browns
Little Jimmy Brown
Here
Cart
---
---
---
The Doobie Brothers
Jesus Is Just Alright
Here
Cart
---
---
---
The Nitty Gritty Dirt Band
I Find Jesus
Here
Cart
Will The Circle Be Unbroken
None
Cart
---
---
---
Third Day
Cry Out To Jesus
Here
Cart
---
---
---
Toby Keith
If I Was Jesus
Here
Cart
---
---
---
Vern Gosdin
Jesus Hold My Hand
Here
Cart
Praying
Here
Cart
---
---
---
Vince Gill
Go Rest High On That Mountain
Here
Cart
---
---
---
Willie Nelson
In The Sweet By And By
Here
Cart
Come On Up To The House
None
Cart
Back To The Homepage