The Guess Who Songs On The Acoustic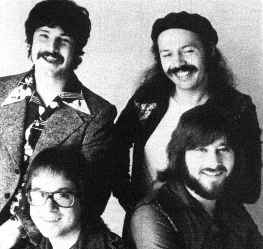 Here on this The Guess Who songs page you'll find a collection of demo covers and full lesson tutorials available for purchase along with several free chord sheets in pdf. format. Help yourself to the free chord sheets where available.
---
The Guess Who Songs - Tutorials
This song American Woman, hails from the album of the same name which was released as a single in March 1970. The song went to #1 on Billboard. While changing a broken string, Randy Bachman was goofing around and came up with a riff. Others joined in and started jamming. Burton Cummings made up some lyrics on the spot. A kid with a tape recorder was taping and the band asked for the tape. The lyrics were later revised and Volia!
2.
I'm Scared
- (Burton Cummings)
3.
My Own Way To Rock
- (Burton Cummings)
4.
No Sugar Tonight
5.
No Time
6.
Share The Land
7.
Star Baby
8.
These Eyes
9.
Undun
---
Thanks for stopping by The Guess Who songs page. More covers on this great band will be coming. 
Burton Cummings Interview
HomePage --- Classic Rock Guitar Lessons