Welcome to my guitar songs by Roger Miller page where you'll find a few numbers you can learn on te acoustic with my free chord sheets, demo videos, some rhythm tips and more.
I'm using some Roger Miller album covers so you know the source of each song.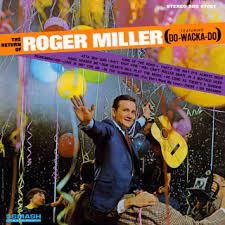 Ain't That Fine is a track that Roger Miller has on his 1965 studio album "The Return Of Roger Miller".
This song was never released as a single.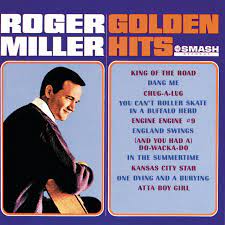 England Swings was a #3 hit for Roger Miller in 1965 on the country charts. Miller did his own harmony on both the vocals and the whistling in the song.
Like other Roger Miller songs, this one also charted on other charts beside country.  The track can be found on his "Golden Hits" album.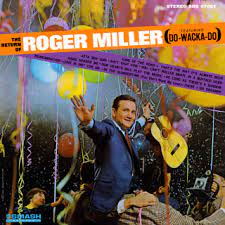 King Of The Road was written by Roger Miller and hails from the 1964 album "The Return Of Roger Miller". The song was a #1 hit song in several countries. The inspiration for the song came from a sign on the side of a barn that read "Trailers For Sale Or Rent".
George Jones, R.E.M, Dean Martin and many others have covered the song over the years. Roger Miller was inducted into the Country Music Hall Of Fame in 1995 but had died in 1992 at age 56 from lung and throat cancer. 
Open Up Your Heart was one of three singled released in 1973 from the album "Dear Folks Sorry I Haven't Written Lately".
The song reached #14 on the US Country charts. Not to be confused with a Buck Owens song of the same name.
Thank you for visiting my guitar songs by Roger Miller page where you watched a few video demos, free chord sheets and saw some tips on playing various songs by Roger Miller. I hope this info was helpful in learning a few of Roger Miller best songs.