Heat Wave Chords
On The Acoustic
Here on this Heat Wave chords page you'll find my acoustic guitar demo, purchase link to the full lesson, the lyrics to the song as well as a free .pdf to Heat Wave Chords sheet you can download.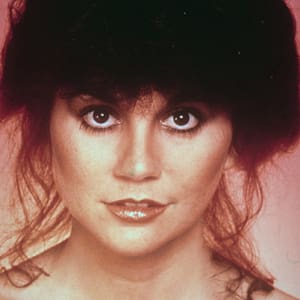 Heat Wave Chords
Demo Lyrics & Pdf
There are a handful of chords for this one including a D, Em, Gbm, Bm, and A and a G chord. For the guys, this key may be extremely high to sing it up where Linda recorded it so singing on the low end will likely be required. The ladies won't have any problems. 
As you'll see I'm playing a down stop down up down up --- repeat patten in the verses and then a bit of a rock n roll in the chorus. As as I mention, parts where there are drum rolls, you can duplicate with a quick shuffle strum over muted strings.
I find playing on minor chords sometime difficult to improvise a picking riff. I do manage on this one with some hammer-ons and slides but it's just an improvised play anyhow, so do what you can.

---
Heat Wave Lyrics
Whenever I'm with him - something inside
Starts to burning - and I'm filled with desire
Could it be - the devil in me
Or is this the way love's supposed to be
It's like a heat wave - Burning in my heart
Can't keep from crying - It's tearing me apart
Whenever he calls my name - Soft, low, sweet and plain
I feel - yeah, yeah - Well I feel that burning flame
Has high blood pressure got a hold on me
Or is this the way love's supposed to be
It's like a heat wave - Burning in my heart
Can't keep from crying - It's tearing me apart
Sometimes I stare into space - Tears all over my face
I can't explain it - don't understand it - I hadn't ever felt like this before
Now that funny feeling has me amazed I don't know what to do
My head's in a haze
It's like a heat wave - Burning in my heart
Can't keep from crying - It's tearing me apart
Yeah, yeah, yeah, yeah - Yeah, yeah oh, oh (heat wave)
Yeah, yeah, ----yeah, yeah - oh (heat wave)
Don't pass up this chance - This time it's true romance Heat wave - Heat wave - Heat wave
Oooh heat wave
---
Female Country Artists --- Linda Ronstadt Songs Lyrics