Hold The Line Chords
On The Acoustic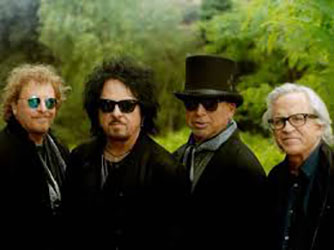 Here on this Hold The Line chords page you'll find my acoustic guitar demo, purchase link to the full lesson, the lyrics to the song as well as a free .pdf  Hold The Line Chords sheet you can download.

Hold The Line Chords Demo Lyrics & Pdf
Hold The Line was the very first single released by ToTo back in 1978. It peaked at #5 on Billboard. Several of the band members recall being absolutely thrilled to death when they first heard themselves on the radio. The song was written by keyboardist David Paich in a a few hrs.

---
Hold The Line Lyrics
It's not in the way that you hold me
It's not in the way you say you care
It's not in the way you've been treating my friends
It's not in the way that you'll stay till the end
It's not in the way you look or the things that you say that you do
Hold the line -------------- Love isn't always on time
Hold the line -------------- Love isn't always on time
It's not in the words that you told me
It's not in the way you say you're mine
It's not in the way that you came back to me
It's not in the way that your love set me free
It's not in the way you look or the things that you say that you do
Hold the line -------------- Love isn't always on time
Hold the line -------------- Love isn't always on time
Break
It's not in the words that you told me
It's not in the way you say you're mine
It's not in the way that you came back to me
It's not in the way that your love set me free
It's not in the way you look or the things that you say that you do
Love isn't always on time
Love isn't always on time
Love isn't always on time
Love isn't always on time
---
HomePage --- American Rock And Roll Bands