50s/60s | Country | Folk | Gospel | Irish | Ladies | Motown R&B | Pop | Rock Artists | Rock Bands | Vegas | Xmas | All

---
Contact Me
Pricing: $3.25ea | any 10 for $10 (use code "Any10410" at checkout) | $.50ea best deal
Paid Requests for $25ea (comes with any 8 freebies ... so 9 for $25)
100's Of Free Demos & Chord Sheets

---
If I Can Dream Chords
On The Acoustic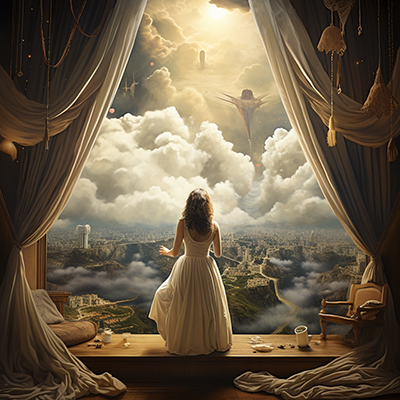 Welcome to my If I Can Dream chords page you'll find the lyrics to this song, a free pdf chords and lyrics sheet along with tutorial demos and a link to purchase full lessons in .mp4 format.  
---
If I Can Dream Chords
Lyrics, Demo, Tutorial

If I Can Dream was first released as a single back in 1968 and reached #12 in the US,  #11in the UK and #2 in Australia and is a passionate and emotive ballad with a message of hope, unity, and social change.
The lyrics express a yearning for a better world where people can come together and overcome differences to create a brighter future. The song's uplifting and inspirational tone is complemented by Elvis Presley's passionate and soulful vocals, which are filled with emotion and conviction.
The musical arrangement of "If I Can Dream" features a powerful orchestral backing, including strings, brass, and choir, which adds to the grandeur and impact of the song. It is often praised for its epic and cinematic quality, as well as its timely and poignant lyrics that reflected the social and cultural climate of the late 1960s.
Elvis Presley's performance of "If I Can Dream" in his '68 Comeback Special was a defining moment in his career, marking a resurgence for the King of Rock and Roll. The song was well-received by audiences and critics alike and has since become one of Elvis Presley's most beloved and enduring songs.
---
If I Can Dream Chords

Drop D Tuning: No


Capo: No

Rhythm: down down up down down down down and repeat, OR down down up down up down up and repeat

Picking: No


Chords: C, Am, F, Gsus, G, Em, Dm, C7, Adim, G6, D7, A7sus, A7, Bm, Ddim, D, Gm
---
If I Can Dream Lyrics
There must be lights burning brighter somewhere
Got to be birds flying higher in a sky more blue
If I can dream of a better land
Where all my brothers walk hand in hand
Tell me why, oh why, oh why can't my dream come true
Oh why
There must be peace and understanding sometime
Strong winds of promise that will blow away the doubt and fear
If I can dream of a warmer sun
Where hope keeps shining on everyone
Tell me why, oh why, oh why won't that sun appear
We're lost in a cloud
With too much rain
We're trapped in a world
That's troubled with pain
But as long as a man
Has the strength to dream
He can redeem his soul and fly
Deep in my heart there's a trembling question
Still I am sure that the answer, answer's gonna come somehow
Out there in the dark, there's a beckoning candle, yeah
And while I can think, while I can talk
While I can stand, while I can walk
While I can dream
Oh, please let my dream
Come true
Right now
Let it come true right now
Oh yeah
Chords & Lyrics
Jump To Top Of Elvis Presley Greatest Hits
---
If I Can Dream Tips
For this song you can use 2 different rhythm patterns and interchange them or just use one all the way through. I tend to switch back and forth but that's not meant to confuse anyone, it's just done subconsciously. The first pattern is a down down up down ... followed by three down down down strokes. A variation of that is down down up down ... followed by a up down up pattern. So pick one and repeat as you move through the song or interchange them.

This one has a batch of chords because of the key change later in the song and those chords are Chords: C, Am, F, Gsus, G, Em, Dm, C7, Adim, G6, D7, A7sus, A7, Bm, Ddim, D, Gm.
There is no picking in this song.

Some Little Known Facts About If I Can Dream

"If I Can Dream" is a powerful and emotional song that Elvis Presley recorded for his 1968 television special, often referred to as the "Comeback Special."
The song was written by Walter Earl Brown and was specifically chosen by Elvis for its hopeful and inspirational message. The song's lyrics reflect a call for unity, understanding, and positive change during a turbulent time in history.
Elvis's 1968 television special was a pivotal moment in his career. It marked his return to live performances and showcased a more intimate and stripped-down style compared to his earlier films and performances.
"If I Can Dream" was the closing song of the "Comeback Special." Its placement at the end of the show added to its emotional impact and resonated with the themes of personal reflection and social change that were prevalent during that era.
The song's performance in the special was recorded live, giving it an authentic and genuine quality. This approach highlighted Elvis's vocal prowess and his ability to connect with the audience on an emotional level.
The song features a lush orchestral arrangement, which contrasts with the more stripped-down feel of the rest of the "Comeback Special." The arrangement adds to the song's grandeur and reinforces its message of hope.
Elvis's vocal delivery in "If I Can Dream" is filled with passion and conviction. His emotive singing captures the song's themes of longing for a better world and showcases his ability to convey deep emotions through his voice.
The late 1960s were marked by social and political unrest, including the civil rights movement and the Vietnam War. "If I Can Dream" resonated with these societal challenges, offering a message of unity and positivity.
"If I Can Dream" was released as a single following the special's broadcast. It performed well on the charts, reaching the Top 20 in the United States and becoming a beloved track in Elvis's discography.
The song's enduring message has led to its continued relevance in the decades that followed. It remains a favorite among Elvis fans and is often associated with his comeback and his ability to connect with audiences through music.
"If I Can Dream" has been featured in various films, TV shows, and documentaries that highlight significant moments in history. Its powerful message continues to resonate with audiences across generations.
Since Elvis's passing, "If I Can Dream" has been used in posthumous performances, including holographic duets and collaborations, showcasing how the song's themes remain relevant in new contexts.
Thanks for dropping by this If I Can Dream chords page and I hope the info presented here was useful.

Elvis Official Store
If you liked this Elvis Presley page you might also like ... (click images)

---
Elvis Presley If I Can Dream

---
Home Page
Elvis Presley Page