Ill Think Of Something Chords
On The Acoustic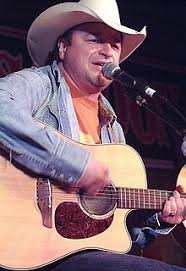 Here on this Ill Think Of Something chords page you'll find my acoustic guitar demo, purchase link to the full lesson, the lyrics to the song as well as a free .pdf to the Ill Think Of Something Chords sheet you can download.

Ill Think Of Something Chords
Demo Lyrics & Pdf
Three different country artists have recorded this song included Loretta Lynn, Hank Williams Jr and Mark Chesnutt. Mark had released this song as a single form his "Longneck & Short Stories" 1992 album. The song went to #1 in both the US and Canada. There was a short radio version and a longer album version.
---
I'll Think Of Something Lyrics
I don't know how I'll get her off my mind --------- but give me time
I'll think of something
I can't say today that I'm all right --------- but by tonight
I'll think of something
I'll find so many things to do that I wont have the time to think of her
And then if she's still on my mind I'll try to drink enough - to drown the hurt
And if that don't work - I'll think of something
Where do I go for love that I still need ---------- now that I'm free
I'll think of something
And if someday by accident we meet ----------- and I can't speak
I'll think of something
If I can't say a word to her I'll blame it on this lump that's in my throat
And standing there what will I do to hide my love enough that it wont show
Well I don't know - But I'll think of something
Well I don't know
I don't know how I'll get her off my mind --------- but give me time
I'll think of something
---
HomePage --- Mark Chesnutt Songs