Im Scared Chords On The Acoustic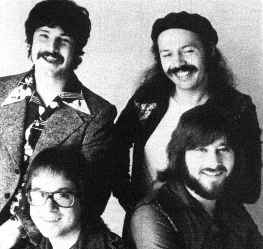 Here on this Im Scared chords page you'll find my acoustic guitar demo, purchase link to the full lesson, the lyrics to the song as well as a free .pdf to the Im Scared Chords sheet you can download.

Im Scared Chords Demo Lyrics & Pdf
In 1976 Burton Cummings released his debut album as a solo performer and this song I'm Scared was one of the tracks from that debut album entitled "Burton Cummings". The song went to #6 on the Canadian Charts and to #61 on the Billboard Hot 100 in the US.
---
I'm Scared Lyrics
I said I'm - scared, Lord I'm scared, I'm terrified
Never been much on religion but I - sure enough would like to hear the call
I'm scared Lordy Lord, I'm shakin' I'm petrified
Never been much on religion but I - sure enough just fell down on my knees
Heard the choir singin'- something about good will toward men
And even sleepin' in heavenly peace
Stopped by to see Saint Thomas
On a cold and dreary New York afternoon
Something in the air was oh so rare
I don't know what it was but I know that it's - still right there
I'm scared, Lordy Lord I'm shakin, I'm terrified
Never been much on religion but I - sure enough just fell down on my knees
Break
Living in confusion - Searching for truth that I never found I needed
Something to really believe
Looked toward the heavens - on a dark and stormy winter afternoon
Something in the air was oh so rare
I'm not really sure what it was but I know for sure that it's still right there
I said I'm - scared, I'm terrified
Never been much on religion but I - sure enough just fell down on my knees ----- oh yeah
I'm scared, you know I'm shakin'- I'm layin' awake thinkin' about it now - I'm terrified
Never been much on religion but I - sure enough would love to hear the call
C'mon now give me a sign your listening to me
Hear me talkin - hear me cryin confusing Lord Im terrified
Never been much on religion but I - sure enough just fell down on my knees
---
HomePage --- Guess Who Songs