50s/60s | Country | Folk | Gospel | Irish | Ladies | Motown R&B | Pop | Rock Artists | Rock Bands | Vegas | Xmas | All

---
Contact Me
Pricing: $3.25ea | any 10 for $10 (use code "Any10410" at checkout) | $.50ea best deal
Paid Requests for $25ea (comes with any 8 freebies ... so 9 for $25)
100's Of Free Demos & Chord Sheets

---
In Dreams By Roy Orbison
On The Acoustic
Welcome to my In Dreams by Roy Orbison page where you'll find the lyrics to this song, a free pdf chords and lyrics sheet along with tutorial demos and a link to purchase full lessons in .mp4 format.  
---
 In Dreams By Roy Orbison
Chords, Lyrics, Demo, Tutorial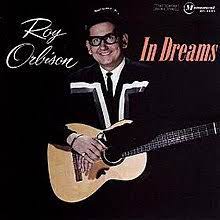 In Dreams was written and recorded by Roy Orbison in 1963. The song was produced by Fred Foster for Monument Records.
The song is a slow, dramatic ballad that features Orbison's signature operatic vocals and a haunting melody. The lyrics describe a dream world where the singer is reunited with his lost love, and where they can be together forever. The chorus, "In dreams I walk with you, in dreams I talk to you", is a poignant and memorable hook that helped make the song a hit.
"In Dreams" was a commercial and critical success for Orbison, reaching No. 7 on the Billboard Hot 100 chart in the United States, and No. 6 on the UK Singles Chart. The song has since become a classic of the rock and roll era, and has been covered by numerous artists in various genres.
One of the most distinctive features of the song is Orbison's use of falsetto, particularly in the chorus. His ability to seamlessly transition between his powerful natural singing voice and a high falsetto helped make him one of the most versatile and talented vocalists of his generation.
"In Dreams" is widely regarded as one of Orbison's greatest songs, and remains a testament to his enduring legacy as a singer, songwriter, and performer.
Drop D Tuning: No

Capo: No

Rhythm: root down up down down root up down up and repeat

Picking: Yes

Chords: C, Am, Dm, G7, D, Fm
In Dreams Lyrics
A candy-colored clown they call the sandman
Tiptoes to my room every night
Just to sprinkle stardust and to whisper
Go to sleep, everything is alright
I close my eyes then I drift away
Into the magic night, I softly say
A silent prayer like dreamers do
Then I fall asleep to dream my dreams of you
In dreams I walk with you
In dreams I talk to you
In dreams you're mine all of the time
We're together in dreams, in dreams
But just before the dawn
I awake and find you gone
I can't help it
I can't help it
If I cry
I remember that you said goodbye
It's too bad that all these things
Can only happen in my dreams
Only in dreams
In beautiful dreams
Download the free In Dreams by Roy Orbison lyrics below.

Chords & Lyrics
---
In Dreams Guitar Tips
The original key for this one is a C which makes it a high sing right out of the gate. Other chords you'll need here are Am, Dm, G7, D and an Fm. The beginning is just down-stroke strums. Once the song gets going you'll want to use a shuffle strum using a root down up down up root up down up and repeat.

The break in this one is a just a series of chord progressions following the melody of the song for the most part. The original has no break so you can leave it out if you'd like. I thought I would just add one into the song.

Roy Orbison Official Website
---
A Little Background On The In Dreams Video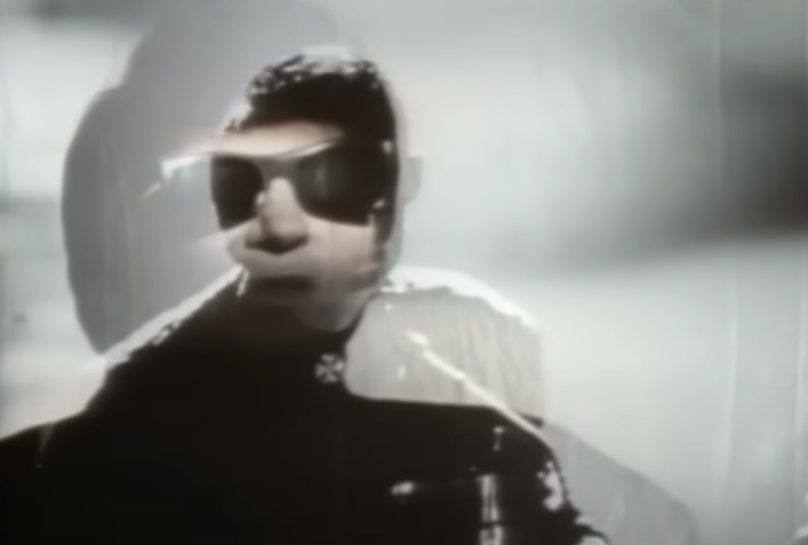 Roy Orbison's song "In Dreams" was released in 1963 as a single and later included on his album "In Dreams". The music video for the song was filmed in 1987, as part of a re-release campaign for Orbison's catalog.
The video was directed by David Lynch, who is known for his work on films such as "Blue Velvet" and "Mulholland Drive". It features Orbison lip-syncing the song while standing in front of a red curtain, with various images and scenes projected onto the curtain behind him.
The video is notable for its surreal and dream-like quality, with Lynch incorporating his signature style of dark and haunting imagery. It includes scenes of fire, smoke, and flashing lights, as well as close-up shots of Orbison's face as he sings.
The video received critical acclaim for its innovative approach and its ability to capture the essence of the song's haunting lyrics and melody. It helped to revitalize Orbison's career and cemented his status as a music legend.
Overall, the music video for "In Dreams" is a unique and visually stunning work of art that remains a beloved classic in the history of music videos.
Thank you for stopping by my In Dreams by Roy Orbison page and I hope the info here was helpful and useful.

---
If you liked this Roy Orbison page you might also like ... (click images)

---
In Dreams Roy Orbison Video

---
Home Page
Roy Orbison Songs