Irish / UK / East Coast Songs
For The Acoustic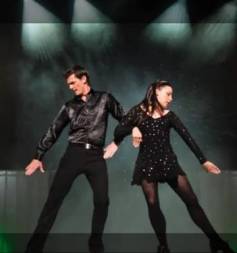 Here on this Irish and UK and East Coast song lyrics page you'll find a collection of demo covers and full lesson tutorials available for purchase along with several free chord sheets in pdf. format. Help yourself to the free chord sheets where available.

---
Irish /UK / East Coast
Artists A-Z

Eventually all artists and songs will have their own pages as you'll see here.
1.
Celtic Thunder
2.
Christy Moore
3.
Gaelic Storm
4.
Men Of The Deeps
5.
The Dubliners
6.
The Pogues
7.
The Waterboys
Song
Artist
Demo
Sheet
Cart
BuddyWasHisName
Saltwater Joys
Here
Cart
---
---
---
Caedmons Call
Draw Me Nearer
Here
Cart
Thankful
Here
Cart
---
---
---
Charlie MacKinnon
The Legend Of Kelly's Mountain
Here
Cart
---
---
---
Freddie White
The Parting Glass
Here
Cart
---
---
---
Jim Fidler
Rhythm Of The Goat
Here
Cart
---
---
---
John Allan Cameron
Getting Dark Again
Here
Cart
---
---
---
John Denver
The Ballad Of St Annes Reels
Here
Cart
---
---
---
Reckless Kelly
Seven Nights In Eire
Here
Cart
---
---
---
Richard Thompson
Shenandoah
Here
Cart
---
---
---
Ryans Fancy
Whiskey In The Jar
Here
Cart
---
---
---
Scullion
Eyelids Into Snow
Here
Cart
---
---
---
Sean Kean
Home Away From Home
Here
Cart
---
---
---
Steve Earle
The Galway Girl
Here
Cart
---
---
---
Steve Harley & Cockney Rebel
Come Up And See Me
Here
Cart
Judy Teen
Here
Cart
---
---
---
The Clancy Brothers
Will Ye Go Lassie
Here
Cart
---
---
---
The Furey's
The Old Man
Here
Cart
When You Were Sweet 16
Here
Cart
---
---
---
The Irish Rovers
The Unicorn Song
Here
Cart
---
---
---
The Johnstons
The Curragh Of Kildare
Here
Cart
---
---
---
The Strawbs
Part Of The Union
Here
Cart
---
---
---
The Tramps
Me & Jenny
Here
Cart
---
---
---
Tommy Makem
Mary Mack
Here
Cart
---
---
---
Traditional
Black Velvet Band
Here
Cart
Bold O Donahue
Here
Cart
Dear Ole Donegal
Here
Cart
Home Boys Home
Here
Cart
I'll Tell Me Ma
Here
Cart
It's All For Me Grog
Here
Cart
Kelly The Boy From Killane
Here
Cart
Mountain Dew
Here
Cart
Muirsheen Dirkin
Here
Cart
The Auld Triangle
Here
Cart
Sound The Pibroch
Here
Cart
The Fields Of Athenry
Here
Cart
The Irish Rover
Here
Cart
The Leaving Of Liverpool
Here
Cart
The Liar
Here
Cart
The Orange & The Green
Here
Cart
The Shores Of Newfoundland
Here
Cart
The Wild Colonial Boy
Here
Cart
The Wild Rover
Here
Cart
Under the Scotsmans Kilt
Here
Cart
---
Back To Homepage