Jingle Bell Rock Chords
On The Acoustic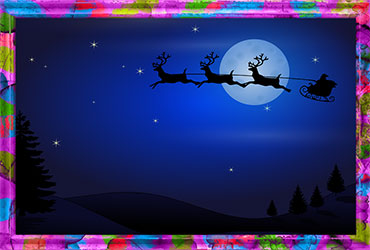 Here on this Jingle Bell Rock chords page you'll find my acoustic guitar demo, purchase link to the full lesson, the lyrics to the song as well as a free .pdf to Jingle Bell Rock Chords sheet you can download.

Jingle Bell Rock  
Chords Demo Lyrics & Pdf
Bobby Helms didn't write Jingle Bell Rock but he recorded the song in Oct of 1957. The song reached the top 20 on 3 separate charts at the same time. Helms also made about 4 different recordings of the song during the years but the 1957 original is the one you'll hear most often played during the holidays. As of 2016, the songs was the 9th most popular digital download of all Christmas songs.
---
Jingle Bell Rock Lyrics
Jingle bell, jingle bell, jingle bell rock
Jingle bells swing and jingle bells ring
Snowing and blowing up bushels of fun
Now the jingle hop has begun
Jingle bell, jingle bell, jingle bell rock
Jingle bells chime in jingle bell time
Dancing and prancing in Jingle Bell Square
In the frosty air
What a bright time It's the right time
To rock the night away
Jingle bell time is a swell time
To go gliding in a one-horse sleigh
Giddy-up jingle horse pick up your feet
Jingle around the clock
Mix and a-mingle in the jingling feet
That's the jingle bell rock
What a bright time It's the right time
To rock the night away
Jingle bell time is a swell time
To go gliding in a one-horse sleigh
Giddy-up jingle horse pick up your feet
Jingle around the clock
Mix and a-mingle in the jingling feet
That's the jingle bell
That's the jingle bell
That's the jingle bell rock
---
HomePage --- Christmas Guitar Songs