50s/60s | Country | Folk | Gospel | Irish | Ladies | Motown R&B | Pop | Rock Artists | Rock Bands | Vegas | Xmas | All

---
Contact Me
Pricing: $3.25ea | any 10 for $10 (use code "Any10410" at checkout) | $.50ea best deal
Paid Requests for $25ea (comes with any 8 freebies ... so 9 for $25)
100's Of Free Demos & Chord Sheets

---
Johnny Cash Museum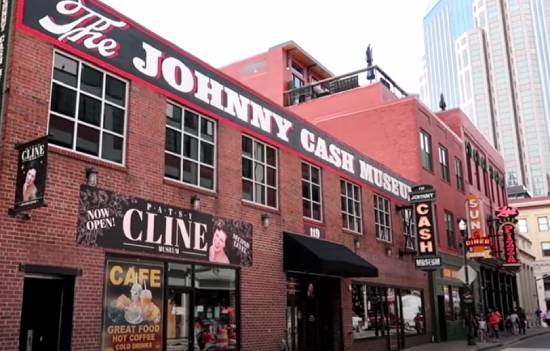 The Johnny Cash Museum is a museum dedicated to the life and career of the legendary American singer-songwriter, Johnny Cash. The museum is located in Nashville, Tennessee, USA and is a popular tourist destination for fans of Cash's music and legacy.
The museum features a wide variety of exhibits, artifacts, and memorabilia related to Johnny Cash, including his guitars, stage costumes, handwritten lyrics, personal letters, and photographs. Visitors can also explore interactive exhibits that allow them to experience the music and culture of Cash's era.
One of the highlights of the museum is the collection of awards and accolades that Cash received during his career, including Grammy Awards, Country Music Association Awards, and American Music Awards. The museum also features a gift shop where visitors can purchase souvenirs, books, and other items related to Johnny Cash.
Overall, the Johnny Cash Museum is a fascinating tribute to one of the most iconic musicians in American history, and a must-see destination for anyone who appreciates Cash's music and legacy.
Johnny Cash Museum Tickets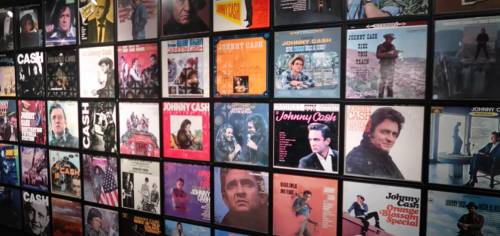 Tickets for the Johnny Cash Museum can be obtained online through the museum's official website or purchased in-person at the museum's box office.
To purchase tickets online, visitors can go to the museum's website and select the date and time of their visit. The website will then provide available ticket options and pricing information. Visitors can purchase their tickets online and receive a confirmation email with their ticket information.
Visitors can also purchase tickets in-person at the museum's box office, located at 119 3rd Avenue South in Nashville. The box office is open daily from 9:00 am to 6:00 pm.
It's recommended that visitors purchase their tickets in advance, especially during peak tourist seasons, to avoid long wait times and ensure entry to the museum at their preferred date and time.
The Johnny Cash Museum has welcomed visitors from all 50 states and more than 45 countries since its opening in 2013. The museum has also received numerous awards and recognition's for its exhibits and contributions to Nashville's cultural scene.
Info on Johnny Cash Museum tickets here.

Johnny Cash Awards
Johnny Cash received numerous music awards during his lifetime, including multiple Grammys, Country Music Association (CMA) Awards, Academy of Country Music (ACM) Awards, and other accolades.
In total, Johnny Cash won 13 Grammy Awards throughout his career, including one for Lifetime Achievement. He also won 7 CMA Awards, including Entertainer of the Year in 1969, and 3 ACM Awards.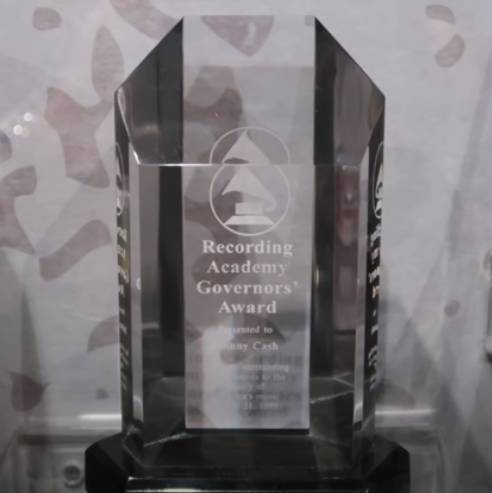 In addition to these major awards, Johnny Cash was also inducted into multiple music halls of fame, including the Country Music Hall of Fame, the Rock and Roll Hall of Fame, and the Gospel Music Hall of Fame.

Overall, Johnny Cash's contributions to music and culture earned him widespread recognition and acclaim, and his legacy continues to inspire generations of artists and fans around the world.
Elvis And Johnny Cash Exhibits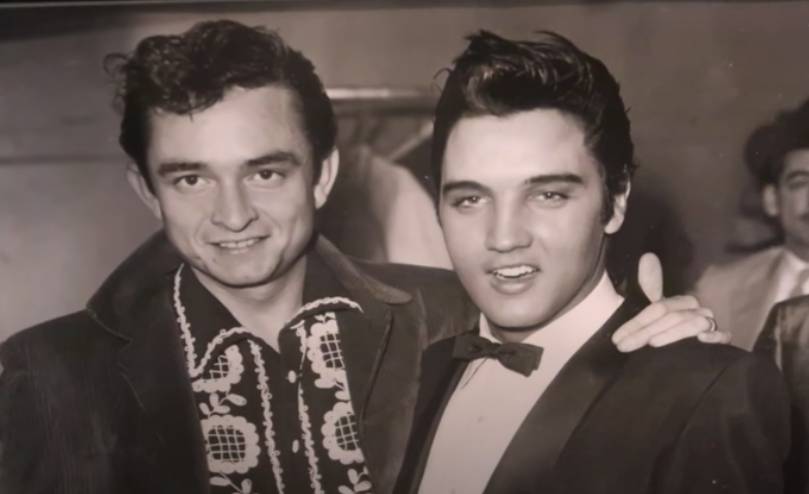 Yes, there is a reference to Elvis Presley in the Johnny Cash Museum. Elvis and Johnny Cash were both pioneers of rock and roll and had a close personal and professional relationship. They first met in the mid-1950s and remained friends until Elvis's death in 1977.
The museum features a special exhibit called "Elvis and Cash" that showcases the friendship and musical collaborations between the two legends. The exhibit includes photographs, memorabilia, and artifacts that highlight their friendship, including a letter that Elvis wrote to Cash in 1960, a custom-made guitar that Elvis gave to Cash, and a rare recording of the two performing together.
Additionally, the museum features an exhibit called "The Legends Wall" that honors the iconic figures of American music, including both Johnny Cash and Elvis Presley. The exhibit includes photographs, biographical information, and quotes from these influential artists.
June Carter Cash Exhibits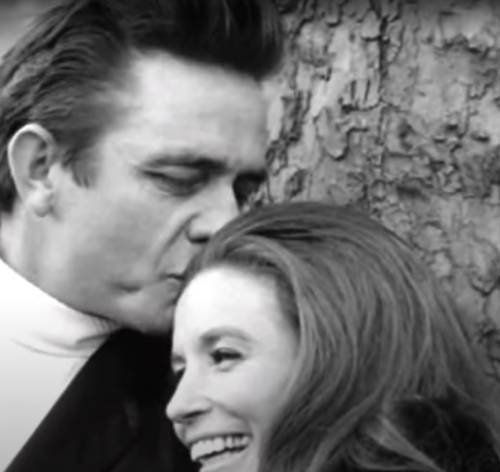 Yes, there is a significant reference to June Carter Cash in the Johnny Cash Museum. June Carter Cash was Johnny Cash's wife, musical partner, and collaborator for over 35 years until her death in 2003.
The museum includes a section dedicated to June Carter Cash that features photographs, costumes, and personal artifacts that highlight her life and career. Visitors can see some of June's stage costumes, including the iconic blue dress she wore during her performance with Johnny Cash at Folsom Prison in 1968. The exhibit also includes a replica of June and Johnny's home recording studio, where they made many of their classic recordings together.
The museum also features a timeline of Johnny and June's relationship, from their early meetings in the 1950s to their musical partnership and marriage. Additionally, visitors can hear recordings of June Carter Cash's music and see videos of her performances with Johnny Cash.
Overall, the Johnny Cash Museum pays tribute to June Carter Cash's significant contributions to American music and culture and recognizes her role in the life and career of Johnny Cash.
Thanks for stopping by my page on the Johnny Cash Museum and I hope the info found here was helpful.

---
Homepage
Johnny Cash Page