Journey Faithfully
On The Acoustic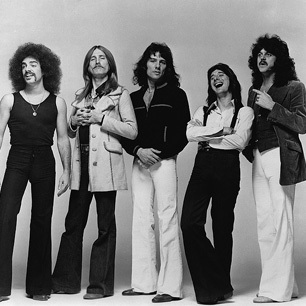 Welcome in to my Journey Faithfully page featuring this great song by the rock group Journey.
Below is a free downloadable pdf chord sheet to help you learn this song. As well, my free acoustic demo will show you how I play this number. And if you use the lyrics on the page you can play and sing along with me, or use the video near the bottom.
Finally there is a purchase link for the full acoustic lesson if you need it or just want to support my site.

See All Journey Available From The Main Menu Here
Journey Faithfully 
Demo Tips & Pdf
In 1983 the album "Frontiers" was released and so was this single called Faithfully written by keyboardist Jonathan Cain. It was written in about 30 minutes about the challenges of being married and being a touring rock musician. Ironically after the songs release, Jonathan and his wife divorced.  The song reached #12 on the Billboard chart.

Drop D Tuning = No
Capo = No - but I have a capo on 4th
Rhythm =  down down up down up down up will work as you blend in the riff  
Picking = Riff
Chords = G, Em, D, C, Bm, Am,
---
Journey Faithfully Lyrics 
Highway run - into the midnight sun
Wheels go round and round -- You're on my mind
Restless hearts --- Sleep alone tonight
Sending all my love --- Along the wire
They say that the road ain't no place to start a family
Right down the line It's been you and me
And lovin' a music man ain't always what it's supposed to be
Oh, girl, you stand -- by me -- I'm forever yours -- Faithfully
Circus life - Under the big top world
We all need the clowns - To make us smile
Through space and time - Always another show
Wondering where I am - Lost without you
And being apart ain't easy on this love affair
Two strangers learn to fall in love again
I get the joy of rediscovering you
Oh, girl, you stand -- by me -- I'm forever yours – Faithfully
Whooa, oh-oh-ooh -- Whooa, oh-oh-ooh
Whooa, oh-oh-oh -- oh-whoooooa-oh
Faithfully - I'm still yours (intro)
I'm forever yours -- Ever yours
Faithfully
---
Journey Wiki Page
Thanks for checking out my my Journey Faithfully page. Hopefully you got some useful guidance from what I've presented here. And if you did and you'd like to share this page on your social media, please feel free to do so as it may be helpful to others who are learning Journey songs on the acoustic. 
---
Journey Faithfully Live
---
Homepage --- Classic Rock Bands