Let It Snow
Chords On The Acoustic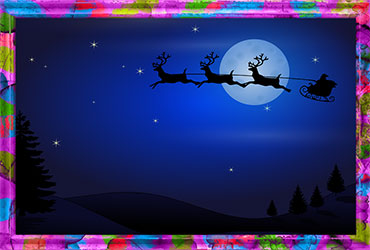 Here on this Let It Snow chords page you'll find my acoustic guitar demo, purchase link to the full lesson, the lyrics to the song as well as a free .pdf to Let It Snow Chords sheet you can download.

Let It Snow 
Chords Demo Lyrics & Pdf
The two writers who wrote Let It Snow were actually in Hollywood California at the time basking in a heat back in 1945 and thinking of cooler conditions. If you listen, there is no mention of Christmas in the song, but it's become a holiday standard on the radio and in shopping malls. Vaughn Monroe's version is the one heard most often and found at the end of the movie Die Hard with Bruce Willis.
Watch Vaughn Monroe's Live Performance from 1965 Here
---
Let It Snow Lyrics
Oh, the weather outside is frightful
But the fire is so delightful
And since we've no place to go
Let it snow, let it snow, let it snow
It doesn't show signs of stopping
And I brought some corn for popping
The lights are turned way down low
Let it snow, let it snow, let it snow
When we finally kiss good-night
How Il hate going out in the storm
But if you really hold me tight
All the way home I'll be warm
The fire is slowly dying
And, my dear, we're still good-bye-ing
But as long as you love me so
Let it snow, let it snow, let it snow
When we finally kiss good-night
How I hate going out in the storm
But if you really hold me tight
All the way home I'll be warm
The fire is slowly dying
And, my dear, we're still good-bye-ing
But as long as you love me so
Let it snow, let it snow, let it snow
---
HomePage
Christmas Guitar Songs To Play