Linda Ronstadt Songs On The Acoustic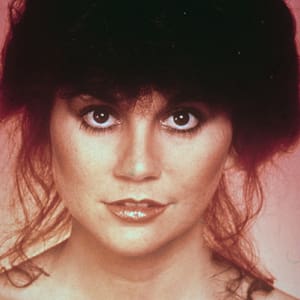 Here on this Linda Ronstadt songs page you'll find a collection of demo covers and full lesson tutorials available for purchase along with several free chord sheets in pdf. format. Help yourself to the free chord sheets where available.
Five Linda Ronstadt Songs - Tutorials
Many people may not know this, but Roy Orbison co-wrote Blue Bayou and recorded it back in 1963 and had a huge International hit with the song. Linda Ronstadt recorded her version in 1977 and took the song to #2 and #3 on various charts. If you listen closely, you'll hear Don Henley from The Eagles singing backup.
The song Heat Wave again was recorded in 1963 and became a #1 hit for Martha and The Vandells on the R&B charts. Linda Ronstadt released her version in 1975 and managed a #4 on the Cash Box charts. "Love Is A Rose" was the A side and reached #5 in country, but many disc jockeys played Heat Wave, the B side of the single.  
---
It's So Easy you may remember was a Buddy Holly & The Crickets song from 1958, but their version never charted when it was released. It was the last recorded release of Buddy Holly with the band. In 1977, Linda Ronstadt managed a #5 hit with her version, which also appeared in the movie, Brokeback Mountain. 
In 1956, Wanda Jackson had the first recording of Silver threads & Golden Needles. Later in 1973, Linda Ronstadt had a top 20 with her version. Over the years, Dolly Parton, Loretta Lynn and many others have covered the song.
---
When Will I Be Loved of course was written by Phil Everly and released by The Everly Brothers in the summer of 1960 where they scored a #8 hit. Chet Atkins played on this track. In 1975, Linda Ronstadt's version peaked at #2. John denver, Tanya Tucker, John Fogerty and others also have coved this song. 
---
Linda Ronstadt & The Eagles
Thanks for stopping by this Linda Ronstadt songs page. I hope you found some value here.
---
---
HomePage --- How To Play Country Guitar