Linda Ronstadt Songs
On The Acoustic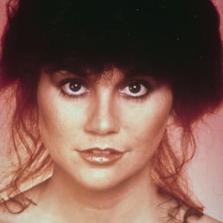 Here on this Linda Ronstadt songs page you'll find a collection of demo covers and full lesson tutorials available for purchase along with several free chord sheets in pdf. format. Help yourself to the free chord sheets where available.
6 Linda Ronstadt Songs - Tutorials
Many people may not know this, but Roy Orbison co-wrote Blue Bayou and recorded it back in 1963 and had a huge International hit with the song. Linda Ronstadt recorded her version in 1977 and took the song to #2 and #3 on various charts. If you listen closely, you'll hear Don Henley from The Eagles singing backup.
2.
Heat Wave
3.
It's So Easy
4.
Long Long Time
5.
Silver Threads And Golden Needles
6.
When Will I Be Loved
---
Linda Ronstadt & The Eagles
Thanks for stopping by this Linda Ronstadt songs page. I hope you found some value here.
---
HomePage --- Female Country Artists