Little Saint Nick Chords 
On The Acoustic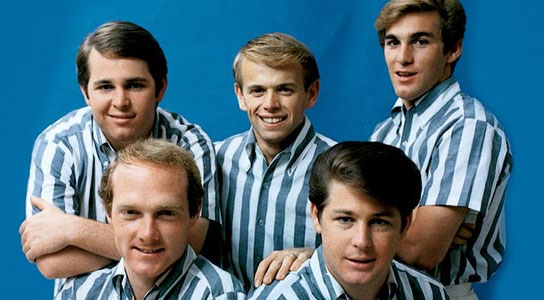 Welcome to my Little Saint Nick chords page where you'll find my acoustic guitar demo, purchase link to the full lesson, the lyrics to the song as well as a free .pdf sheet you can download.

Little Saint Nick Chords Chords
Lyrics & Pdf
Little Saint Nick was released back in 1963 and has become a staple at Christmas time. It follows along the theme of Little Deuce Coup but feature Santa and a sleigh. Brian Wilson and Mike Love co-wrote the song. Several different versions of the song were recorded. The song reached #3 on the US Holiday Charts. 
Drop D Tuning = No
Capo = 2nd fret
Rhythm = down up stop up down up stop up and repeat
Picking = No
Chords = Gbm, B7, E, Emaj7, E6, Eaug, A, D, Gb, Db 
Free Chords & Lyrics Sheet
Buy Full Lesson
---
Little Saint Nick Lyrics
Oooooooo - Merry Christmas Saint Nick comes this time each year
Oooooooo oooooooo
Well, way up north where the air gets cold
There's a tale about Christmas that you've all been told
And a real famous cat all dressed up in red
And he spends the whole year workin' out on his sled
It's the little Saint Nick little Saint Nick
It's the little Saint Nick little Saint Nick
Just a little bobsled we call it old Saint Nick
But she'll walk a toboggan with a four speed stick
She's candy-apple red with a ski for a wheel
And when Santa hits the gas, man, just watch her peel
It's the little Saint Nick little Saint Nick
It's the little Saint Nick little Saint Nick
Run run reindeer - Run run reindeer - Whoaa
Run run reindeer - Run run reindeer ... He don't miss no one
And haulin' through the snow at a frightenin' speed
With a half a dozen deer with Rudy to lead
He's gotta wear his goggles 'cause the snow really flies
And he's cruisin' every pad with a little surprise
It's the little Saint Nick - little Saint Nick
It's the little Saint Nick - little Saint Nick - Ahhhh Ohhhhh
Merry Christmas Saint Nick comes this time each year
Ahhhhhh - Oooooooo
Merry Christmas Saint Nick comes this time each year
---
Thanks for stopping by my Little Saint Nick chords page. I hope you found the info here useful and helpful
The Beach Boys Official Website
Little Saint Nick - The Beach Boys
HomePage
Christmas Rock Songs On Guitar