Motown R And B Song Lyrics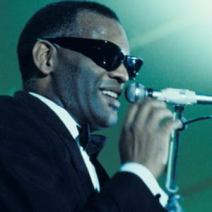 On this Motown R and B song lyrics page you'll find a list of some great artists and their tunes that I cover on the acoustic guitar. Help yourself to the free pdf chord sheet downloads where available and check out my acoustic versions from the free demos.
Bulk purchases from the right menu bring down the cost of a lesson to as little as 60 cents.
---
Motown R&B Artists A-Z

Song
Artist
Demo
Sheet
Cart
Al Green
Let's Stay Together
Here
Cart
---
---
---
Aloe Blacc
Wake Me Up
Here
Cart
---
---
---
Ben E King
Spanish Harlem
Here
Cart
Will You Still Love Me Tomorrow
None
Cart
---
---
---
Billy Ocean
Suddenly
Here
Cart
---
---
---
Billy Vera
At This Moment
Here
Cart
---
---
---
Clarence Carter
Slip Away
Here
Cart
---
---
---
Clarence Henry
Dobie Gray
Drift Away
Here
Cart
---
---
---
Doris Troy
Just One Look
Here
Cart
---
---
---
Etta James
At Last
Here
Cart
---
---
---
Freda Payne
Band Of Gold
Here
Cart
---
---
---
Gabrielle
Out Of Reach
Here
Cart
---
---
---
George Benson
On Broadway
Here
Cart
---
---
---
Grayson Hugh
Talk It Over
Here
Cart
---
---
---
Harry Belafonte
Jump In The Line
Here
Cart
Kingston Town
Here
Cart
---
---
---
Inner Circle
Sweat
Here
Cart
---
---
---
Jackie Wilson
Your Love Keeps Lifting Me Higher
None
Cart
---
---
---
Keb Mo
America The Beautiful
Here
Cart
Life Is Beautiful
Here
Cart
---
---
---
Kool And The Gang
Celebration
Here
Cart
Cherish The Love
Here
Cart
---
---
---
Labi Siffre
It Must Be Love
Here
Cart
---
---
---
Larry Graham
One In A Million
Here
Cart
---
---
---
Luther Vandross
Dance With My Father
Here
Cart
---
---
---
Matisyahu
One Day
Here
Cart
---
---
---
Mickey & Sylvia
Love Is Strange
Here
Cart
---
---
---
Otis Redding
Sittin On The Dock
Here
Cart
These Arms Of Mine
Here
Cart
---
---
---
Percy Sledge
When A Man Loves A Woman
Here
Cart
---
---
---
Renee Geyer
It Only Happens
Here
Cart
---
---
---
Richie Havens
Here Comes The Sun
Here
Cart
---
---
---
Sam & Dave
Soul Man
Here
Cart
---
---
---
Seal
I Can't Stand The Rain
Here
Cart
---
---
---
The Four Tops
Goin Loco Down In Acapulco
Here
Cart
It's The Same Old Song
Here
Cart
---
---
---
The Neville Brothers
Bird On A Wire
Here
Cart
Washable Ink
Here
Cart
---
---
---
The O'Jays
Back Stabbers
Here
Cart
---
---
---
The Orlons
South Street
Here
Cart
---
---
---
The Real Thing
You To Me Are Everything
Here
Cart
---
---
---
The Ronettes
Be My Baby
Here
Cart
---
---
---
Willy Deville
Mixed Up Shook Up Girl
Here
Cart
---
---
---
Wilson Pickett
Midnight Hour
None
Cart
Mustang Sally
None
Cart
---
Home Page