Move It On Over Chords On The Acoustic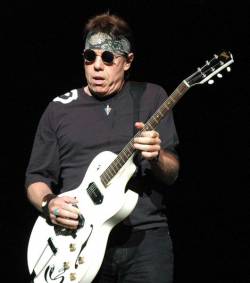 Here on this Move It On Over chords page you'll find my acoustic guitar demo, purchase link to the full lesson, the lyrics to the song as well as a free .pdf Move It On Over Chords sheet you can download.

Move It On Over Chords Demo Lyrics & Pdf
Move It On Over is of course an old Hank Williams song from 1947 and was a #4 hit for Hank. Many consider this song to be the first early rock n roll song. In 1978 George Thorogood And The Destroyers released their 2nd album of the same name and this song got a lot of radio play. It was released as a single but it's not ranked in wikipedia on the Mainstream Rock chart.  

---
Move It On Over Lyrics
Came in last night about a half past ten
That woman of mine she wouldn't let me in
Move it on over (rock it on over)
Move over little dog cause a mean ole dog's movin in
She told me not to play around
But I done let the deal go down
So move it on over (rock it on over)
Move over nice dog cause a big bad dog's moving in
She changed the lock on my front door
Now my key, it don't fit no more
So move it on over (rock it on over)
Move over little dog cause a mean ole dog's movin in
BREAK
She threw me out just as pretty a she please
Pretty soon Ill be scratchin fleas
So move it on over (rock it on over)
Move over nice dog cause a mean ole dog's moving in
Now listen to me dog before you start to whine
That side's yours and this side's mine
So move it on over (rock it on over)
Move over nice dog cause a big bad dog's moving in
BREAK
This dog house here is mighty small
But it's sure better than no house at all
So move it on over (ease it on over)
Move over little dog cause a big bad dog's movin in
Move over – move it on over
Move over – rock it on over
Move over good dog cause a hot dog's moving in
---
HomePage --- George Thorogood Songs