Muddy Waters Songs On The Acoustic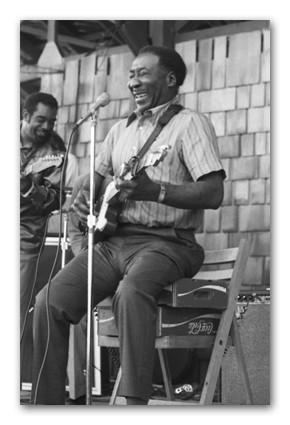 April 4th, 1913 – April 30th, 1983 (aged 70)

Here you'll find Muddy Waters songs available for the acoustic player. View my acoustic demos as well and if you'd like to purchase any full lesson video, that option is here also and grab the free chord sheets in .pdf format.
Muddy Waters Songs - Tutorials
Ann Cole was the first person to record Go My Mojo Workin' and the following year, Muddy Waters released his version and performed in all of his appearances. Muddy heard Ann Cole perform the song while she was touring with him. He tried to alter the lyrics and copyright his own version but the original writer of the song, Preston Foster and Dare Music Inc sued.
---
Muddy Waters Products
Muddy Waters Mini Documentary
Thanks for stopping by this Muddy Waters songs page.
---
HomePage --- How To Play Blues Guitar