Nat King Cole Chords
On The Acoustic
Here on this Nat King Cole chords page you'll find a collection of demo covers and full lesson tutorials available for purchase along with several free chord sheets in pdf. format. Help yourself to the free chord sheets where available.
Mar 17th, 1919 – Feb 15th, 1965
(aged 45)

---
Nat King Cole Chords - Tutorials
---
---
---
Song Facts
Song fact for Mona Lisa
- Mona Lisa was recorded and released in the spring of 1950 and went to #1 on the Billboards chart. The song also won a Grammy Award.
---
Song fact for My Baby Just Cares For Me
- This song was written for a film from 1928 called Whoopee. Nat King Cole recorded My Baby Just Cares For Me in 1949 but his version was never released as a single.
---
Song fact for Nature Boy
- Nat King Cole had this song dropped off to him on a tape in 1948 before he was about to take the stage.
After hearing the song a bit later he knew he wanted to record it and eventually tracked down the writer.
---
Song fact for Save The Bones For Henry Jones
- Nat King Cole did a 1947 version of this song which peaked at #12 on the US Pop Chart. There is very little info available for this song.
---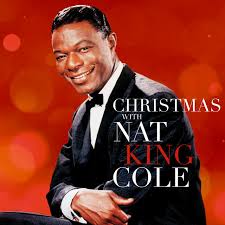 Song fact for The Christmas Song
- In 1945 Mel Torme and Bob Wells wrote a song called The Christmas Song. But over the years people began calling the song "Chestnut's Roasting On An Open Fire" or "Merry Christmas To You".
Nat King Cole recorded his first version in 1946. It became a huge hit and went to #3. He recorded is again in 1953 and 1961, with the last version being the classic version we all know and love today.
---
Song fact for Unforgettable
- Irving Gordon wrote this song originally under the title Uncomparable. The music publishers asked him to change it to
Unforgettable, which he did in 1951. 40 years later in 1991 daughter Natalie recorded a duet version with her fathers track. The song once again peaked as it did 40 years earlier, at #14 on the pop singles chart.
---
A Brief Bio Of Nat King Cole
Nat King Cole died in 1965 at the age of only 45. He was jazz pianist and vocalist who recorded more than 100 hit songs during his career. He was also one of the first African American men to host his own TV show.
He was born in Montgomery AL but moved to Chicago at age 4. He had 3 other brothers and a half sister. His mother was the organist and taught Nat how to play until he took formal lessons at age 12. By age 15 he quit school and was full time into music.
His TV show lasted only 1 year from 1956-1957 due to a lack of sponsorship. His biggest success however occurred during the 1950's with some minor hits in the early 1960's.
He collapsed at The Sands hotel in Vegas while performing on stage and upon entering hospital, it was discovered he had a growth on his lung and he had lung cancer. He was a heavy smoker.

On Feb 15, 1965 he drove by the sea early in the morning, then checked into the hospital and died that same day.
Nat King Cole sold more than 50 million copies of his music during his short lifetime.
Thank for dropping in on this Nat King Cole chords page.

---
Nat King Cole Documentary
HomePage
Las Vegas Songs Fm
Nat King Cole Chords