Tutorial Prices Fm $3.25 - $2.49 - $1.06 ea --> See Right Menu
Nature Boy Chords And Lyrics 
On The Acoustic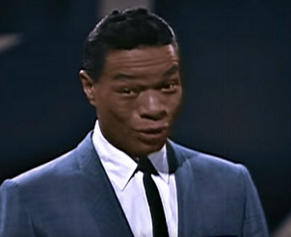 Welcome to my Nature Boy chords and lyrics page where you'll find my acoustic guitar demo, purchase link to the full lesson, the lyrics to the song as well as a free .pdf to my Nature Boy chords sheet you can download.

Nature Boy Chords And Lyrics
Demo & Pdf
Now for the record, the chords I'm playing here are actually taken from my own interpretation of this song. Normally a jazz song has a qa-zillion chords in it and this song is no exception. So if you're familiar with this song already, you'll realize I'm not playing all of the chords in this song. In other words, my version here is a dumbed down version using the following chords:
Dm
Em
A7
Dmaug7
Am7
E7sus4 
A7sus 
E
Bb
Throughout this song you'll see it's mainly a talking song in terms of rhythm because there really isn't a rhythm pattern here .. just a few arpeggio notes and a few strums here and there. But vocally I found the phrasing on this one a bit tough.
So you won't get anyone tapping their foot to this one ... but a nice tune none the less.
In the middle of the song there is a section to do a bit of picking. Again this is just a bit of improvisation because the song is initially played with lots of jazz chords and on the piano.  So do what you can on the guitar, but it's only a short section of picking anyhow. As I don't read music I don't have a Nature Boy guitar tab for you.
I wasn't aware until I did some research but there is a Bobby Darin Nature Boy version, a Celine Dion Nature Boy, an Aaron Neville Nature Boy recording and many others. But Nat King Cole still has the most popular version
Nature Boy
Chords - Buy Full Lesson

Click Image For Demo
---
Nature Boy Lyrics
There was a boy
A very strange enchanted boy
They say he wandered very far -------- very far ------- over land and sea
A little shy -------- and sad of eye - But very wise - was he
And then one day
A magic day he passed my way
And while we spoke of many things - Fools and kings - This he said to me
The greatest thing ----- you'll ever learn - Is just to love - and be loved - in return
The greatest thing ----- you'll ever learn - Is just to love - and be loved - in return
Thanks for stopping by this Nature Boy chords and lyrics page. I hope you found the info here helpful.
---
Motown Rhythm And Blues
Nat King Cole Chords